AN ACTION-PACKED HUNT AT PHEASANT VALLEY
On November 29th, Peter Miller from Adcentives West, took a group of MTN OPS employees on a pheasant hunt. We drove to Pleasant Valley Hunting Preserve and got started. The group included Peter Miller, and MTN OPS employees: Trevor Farnes, Nick Hall, Colby Kendell, Arnold Romo, and David DeAustin.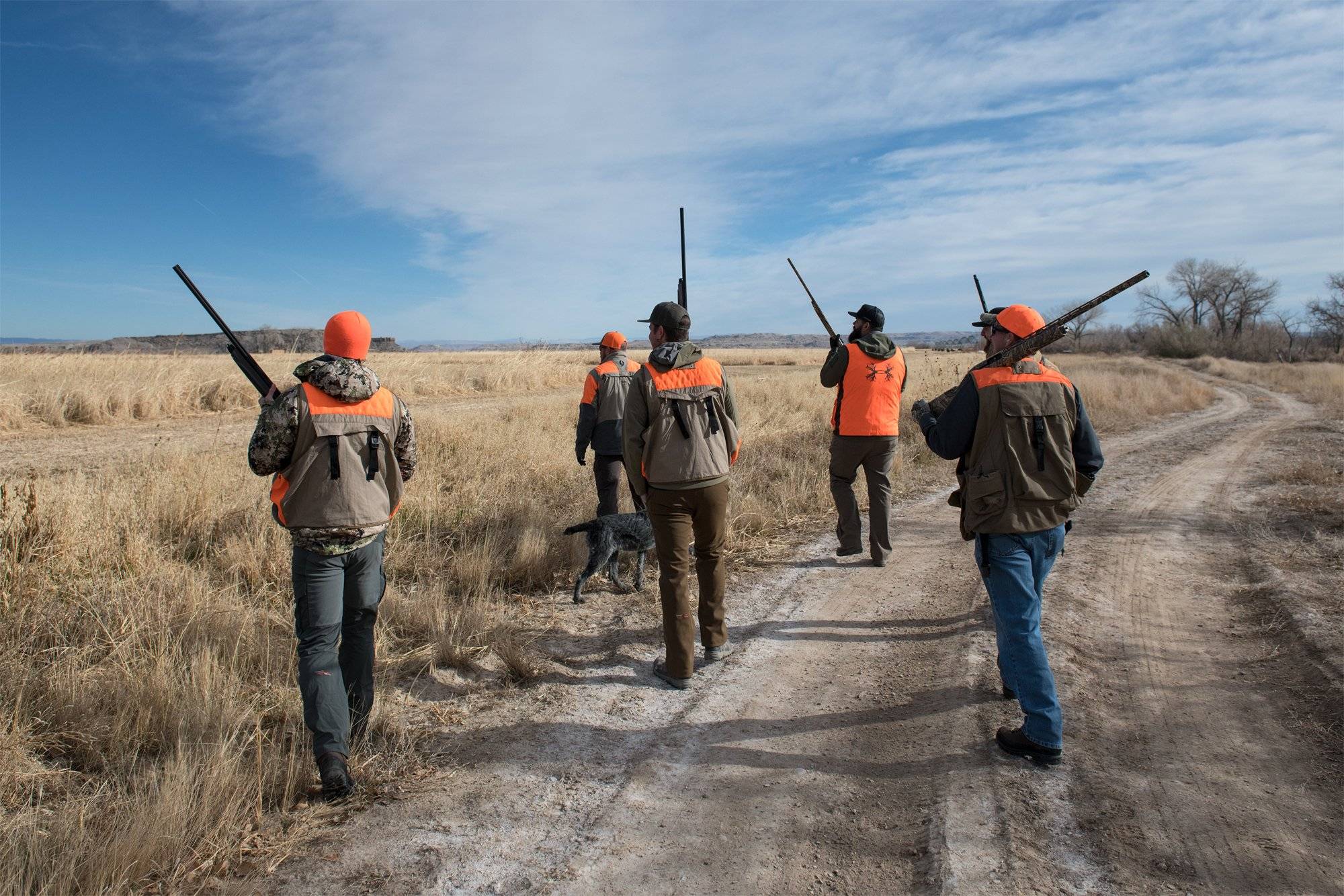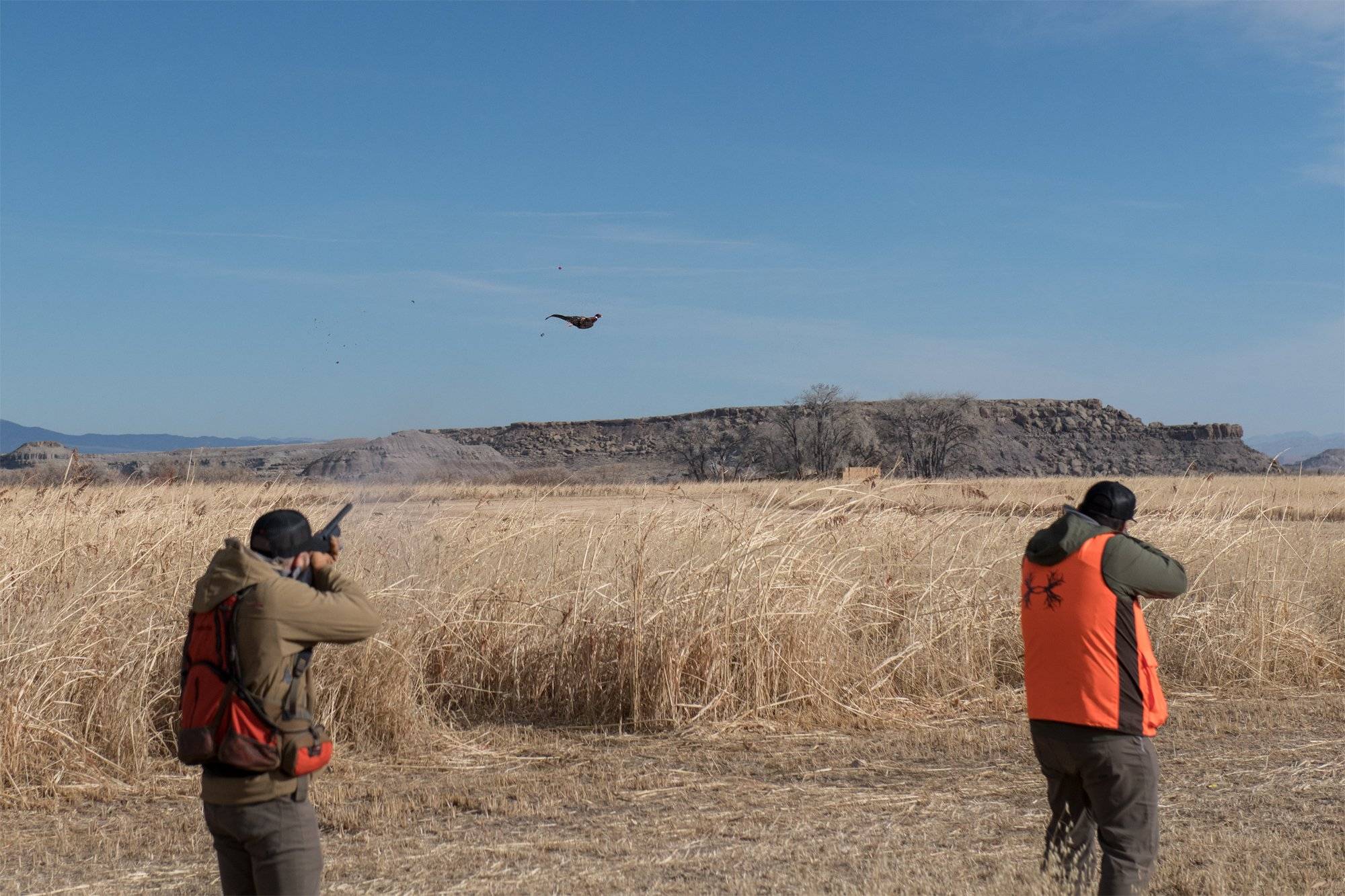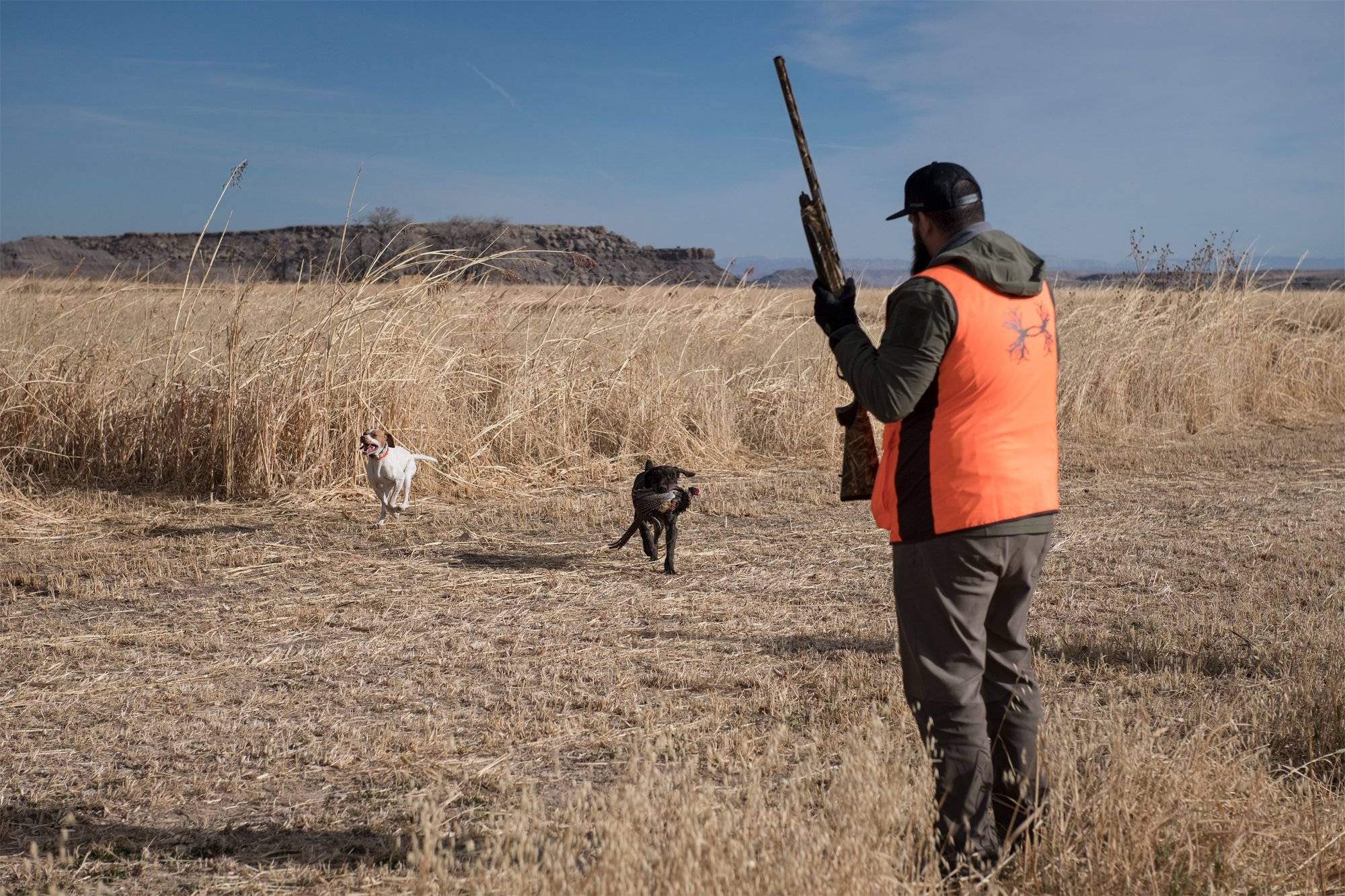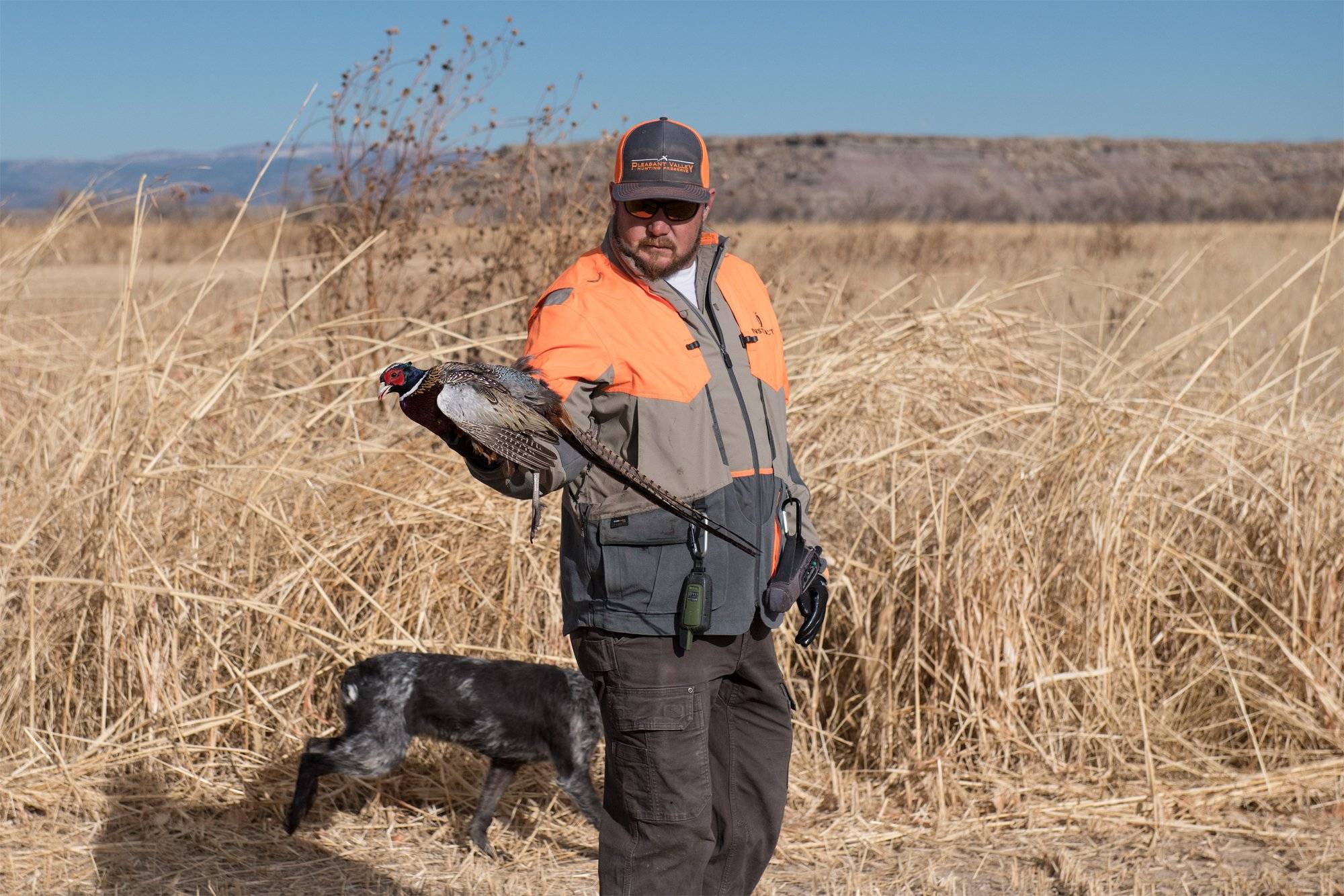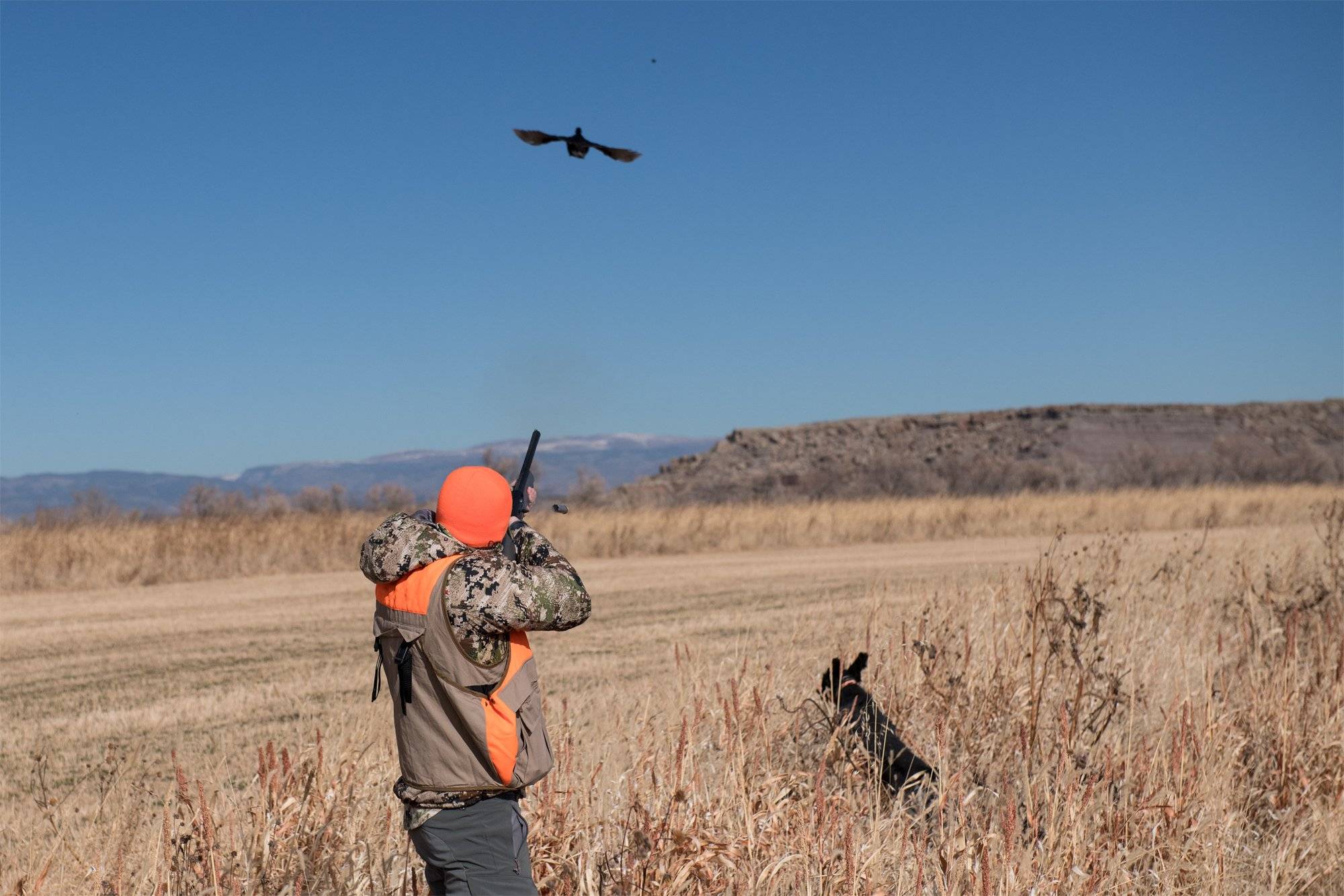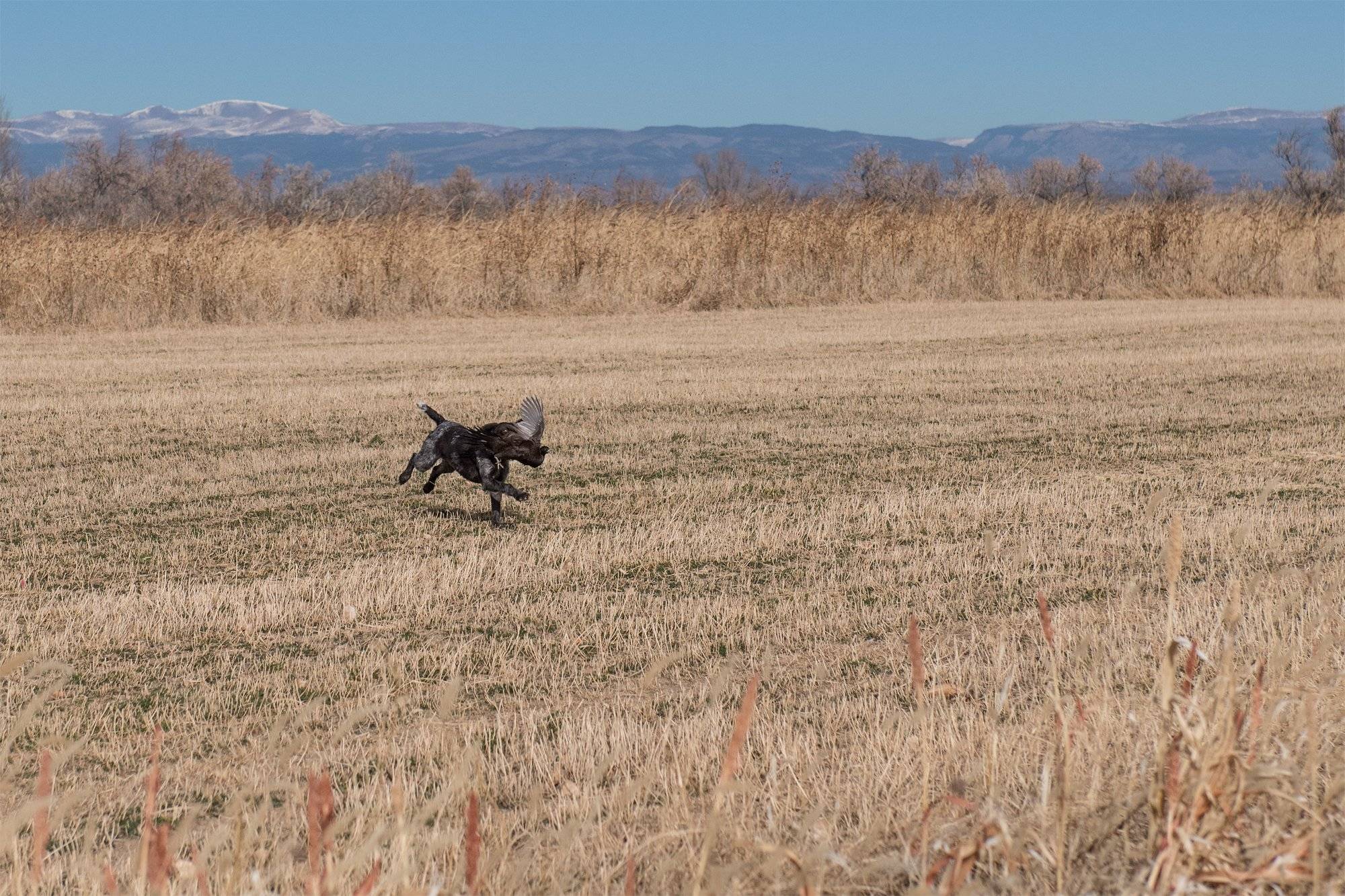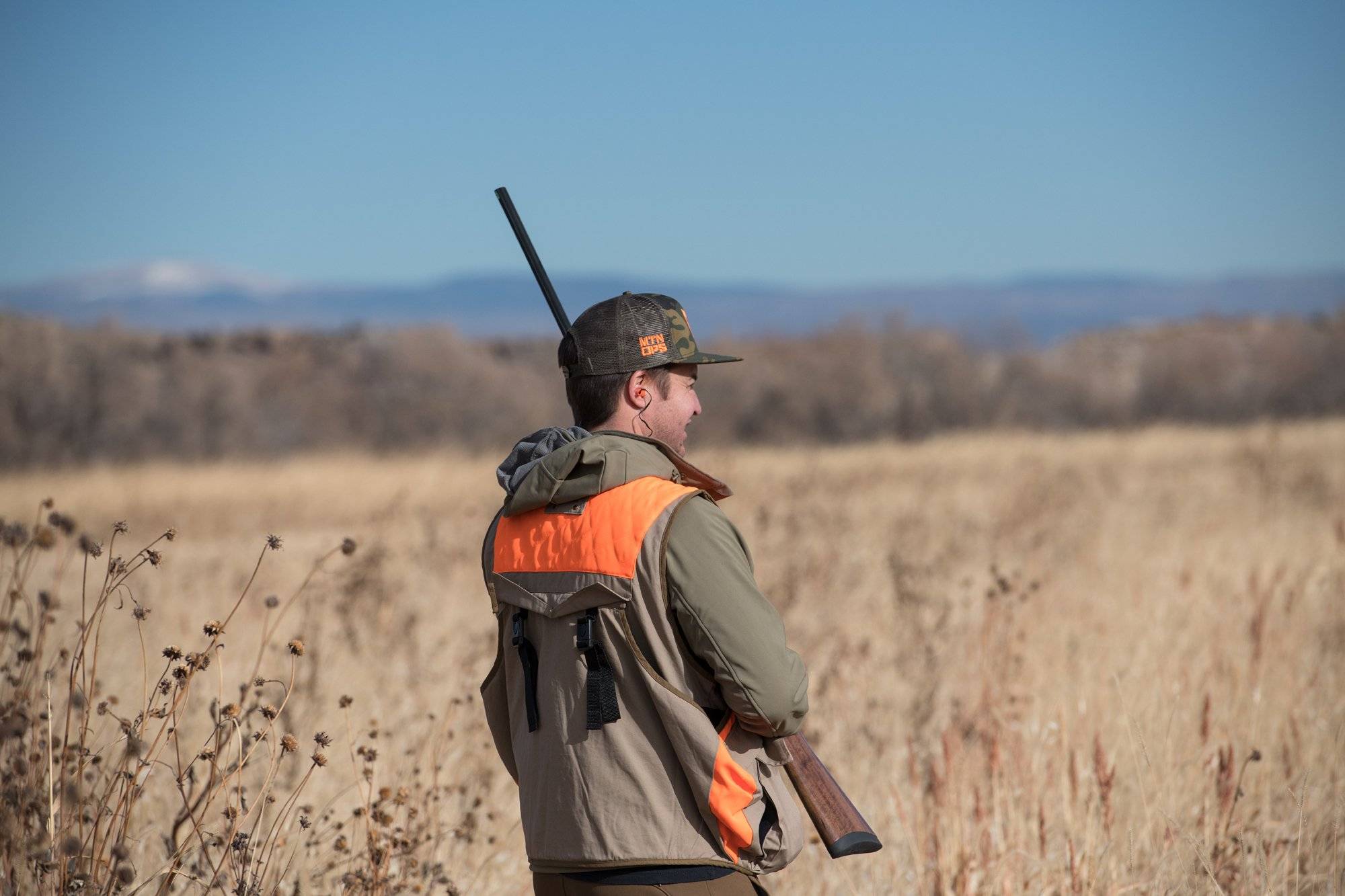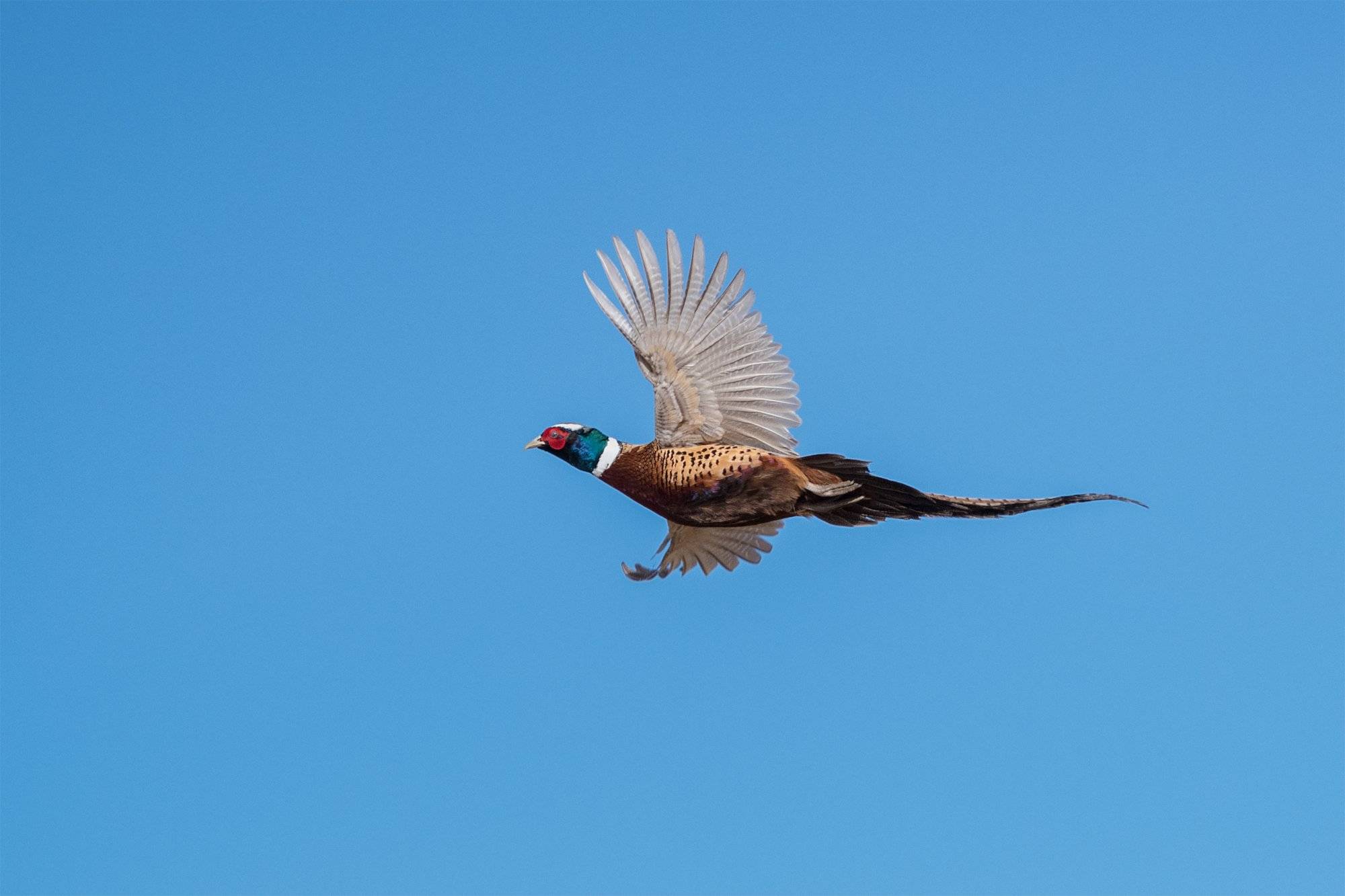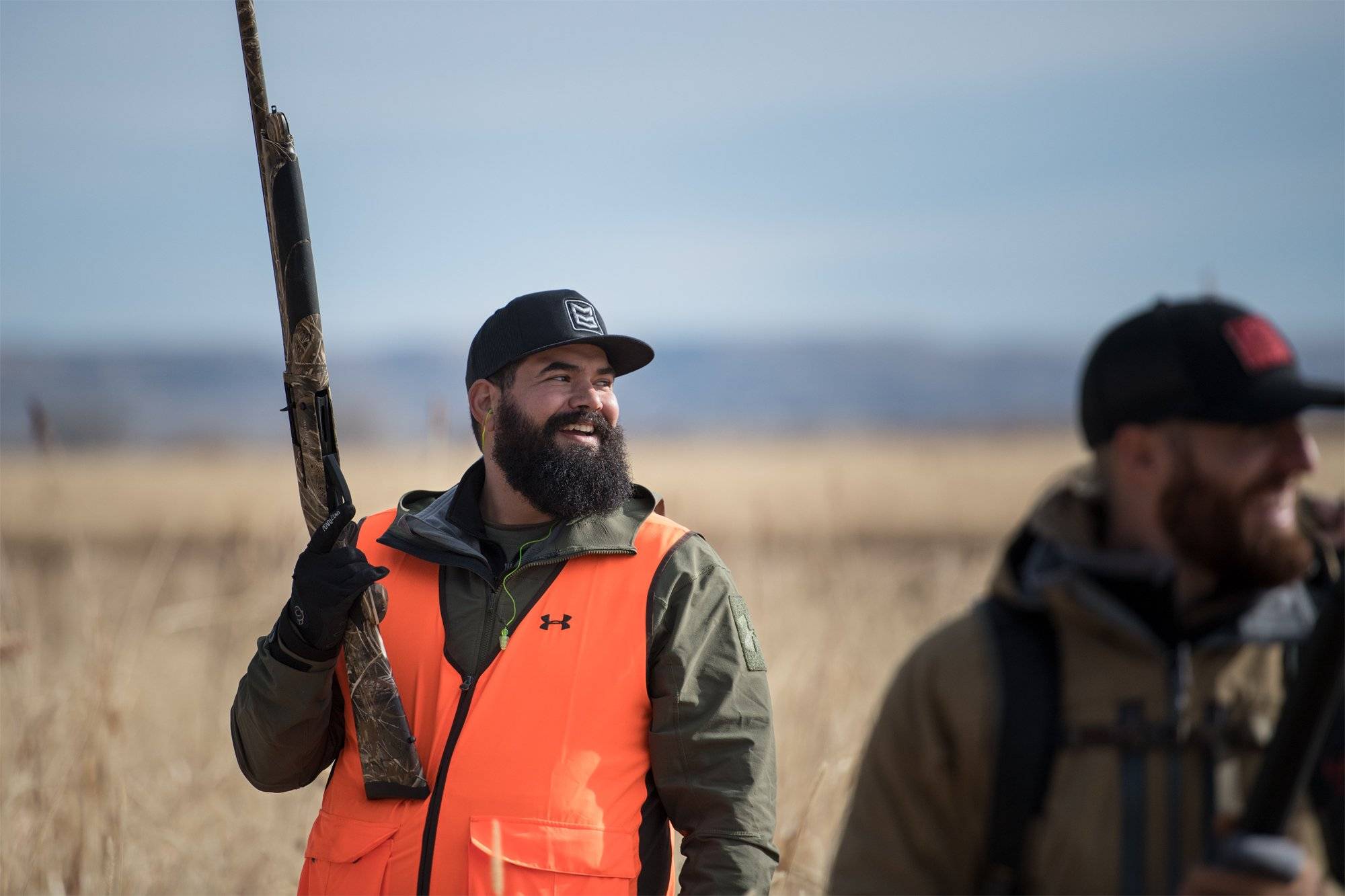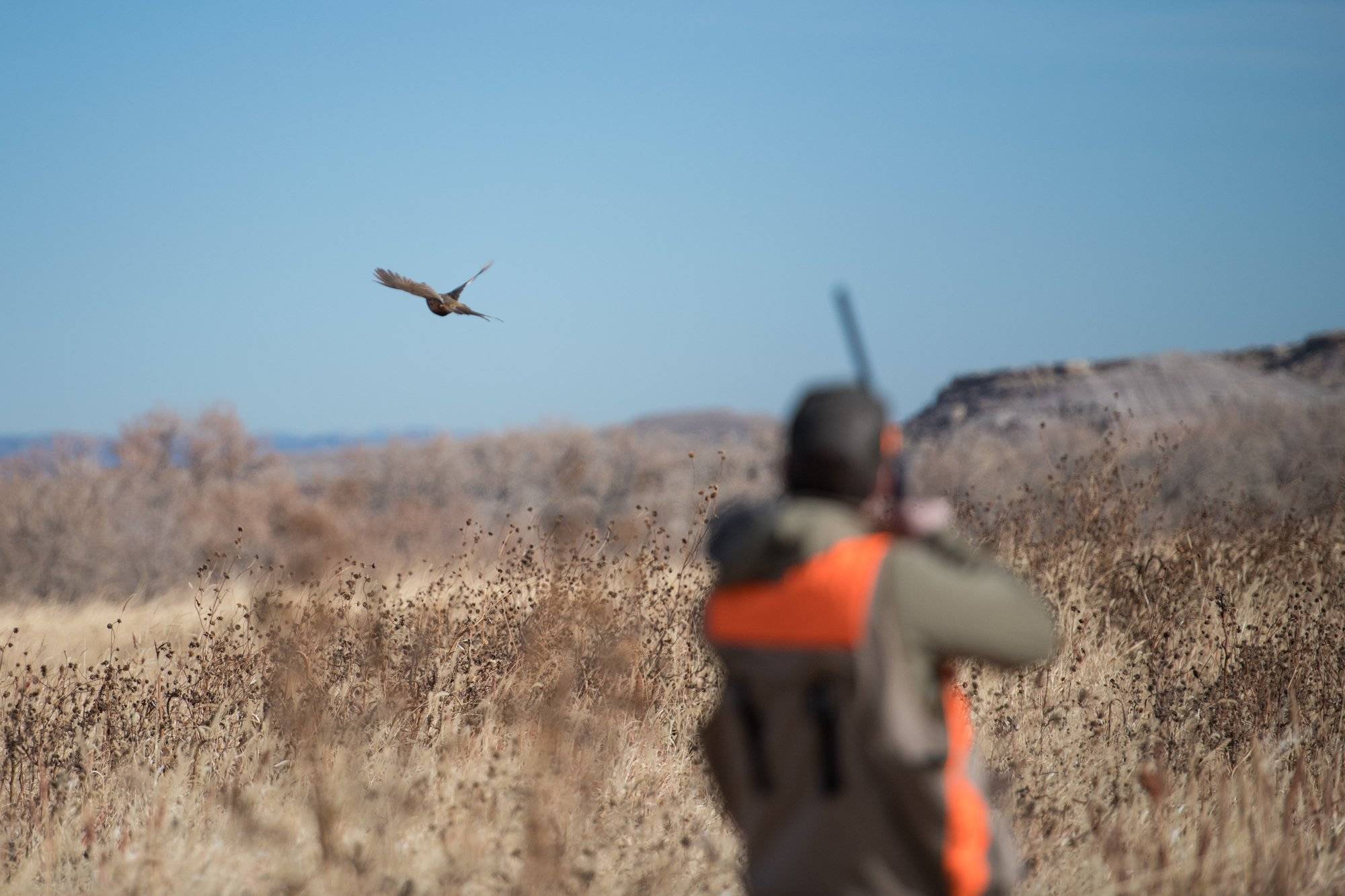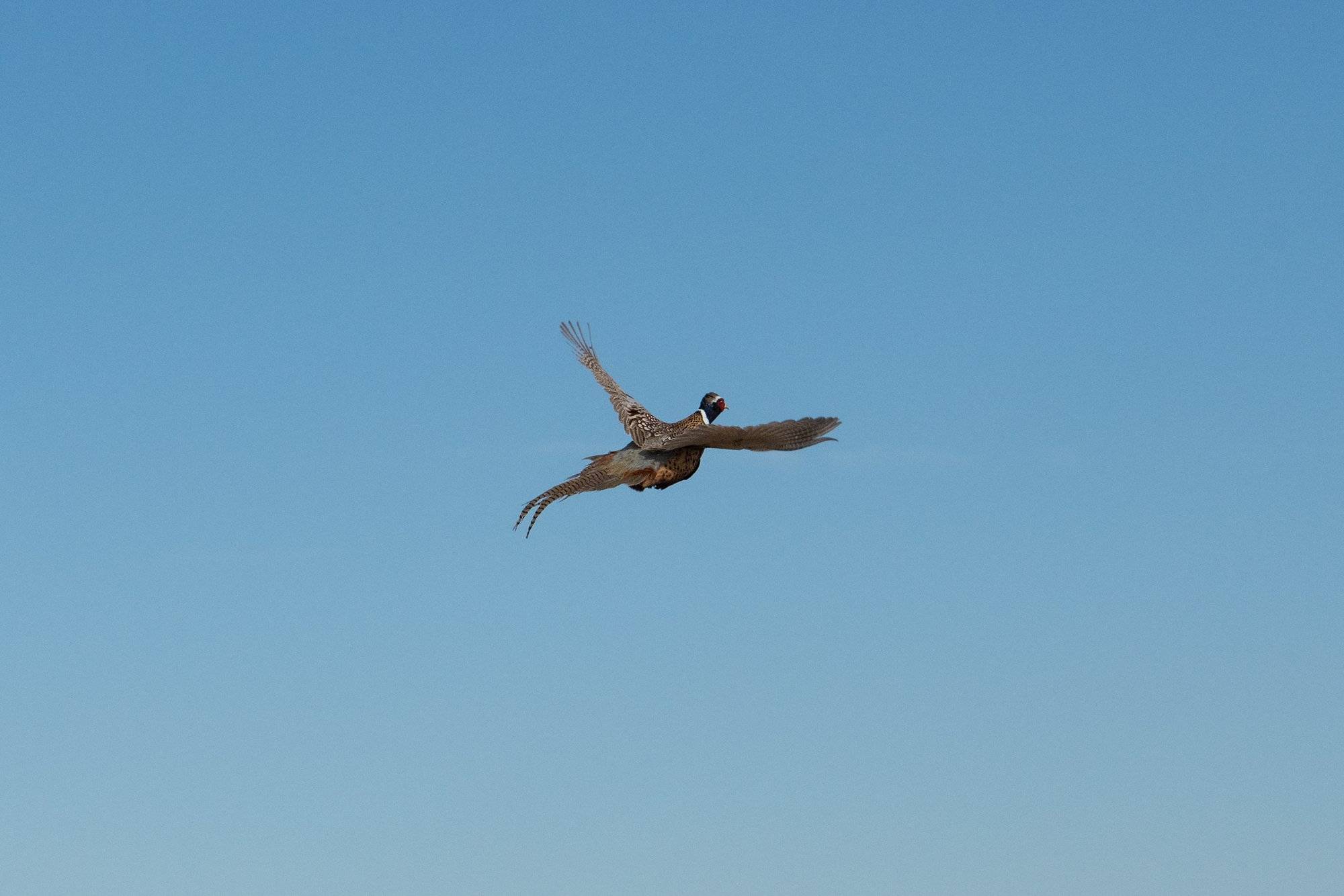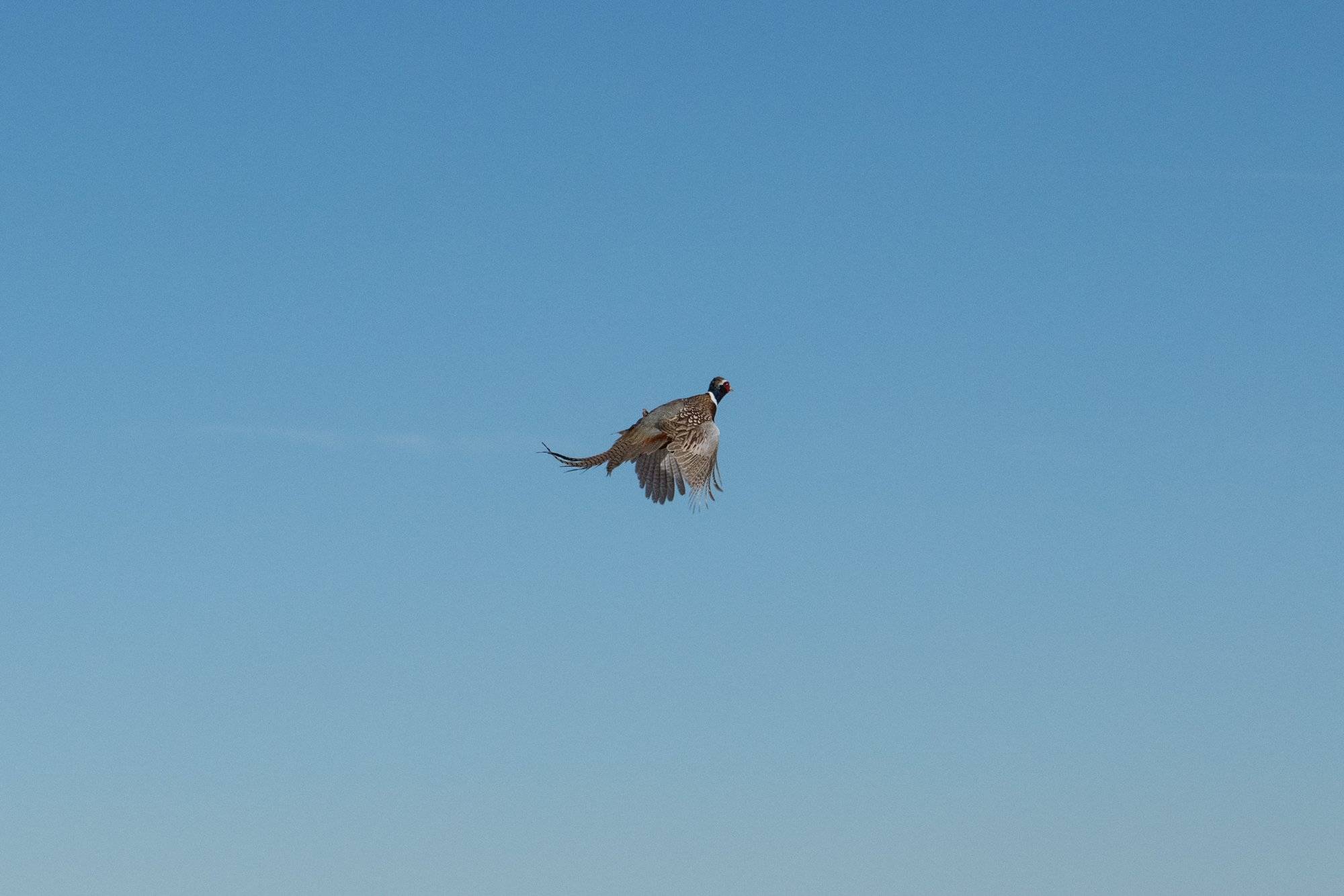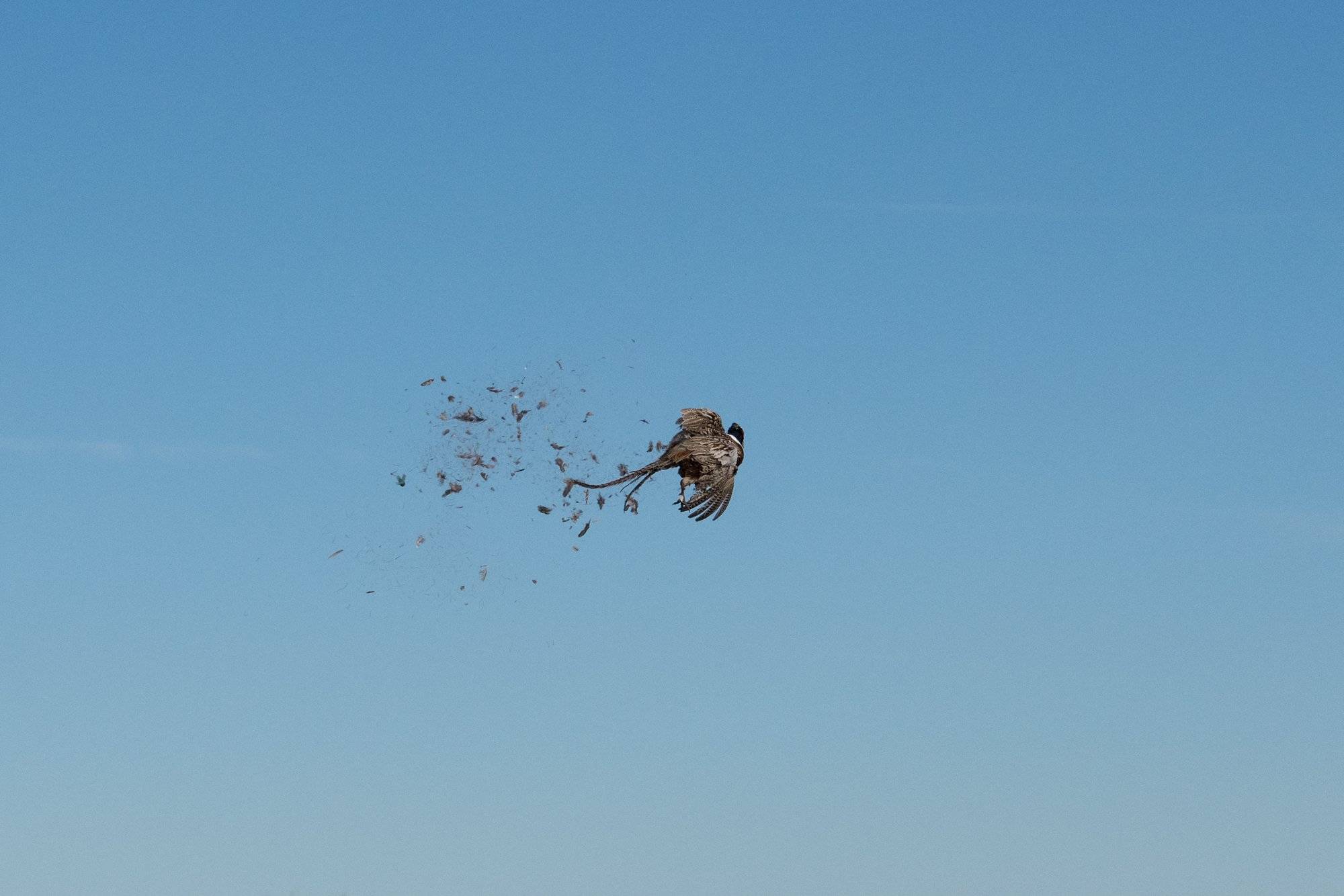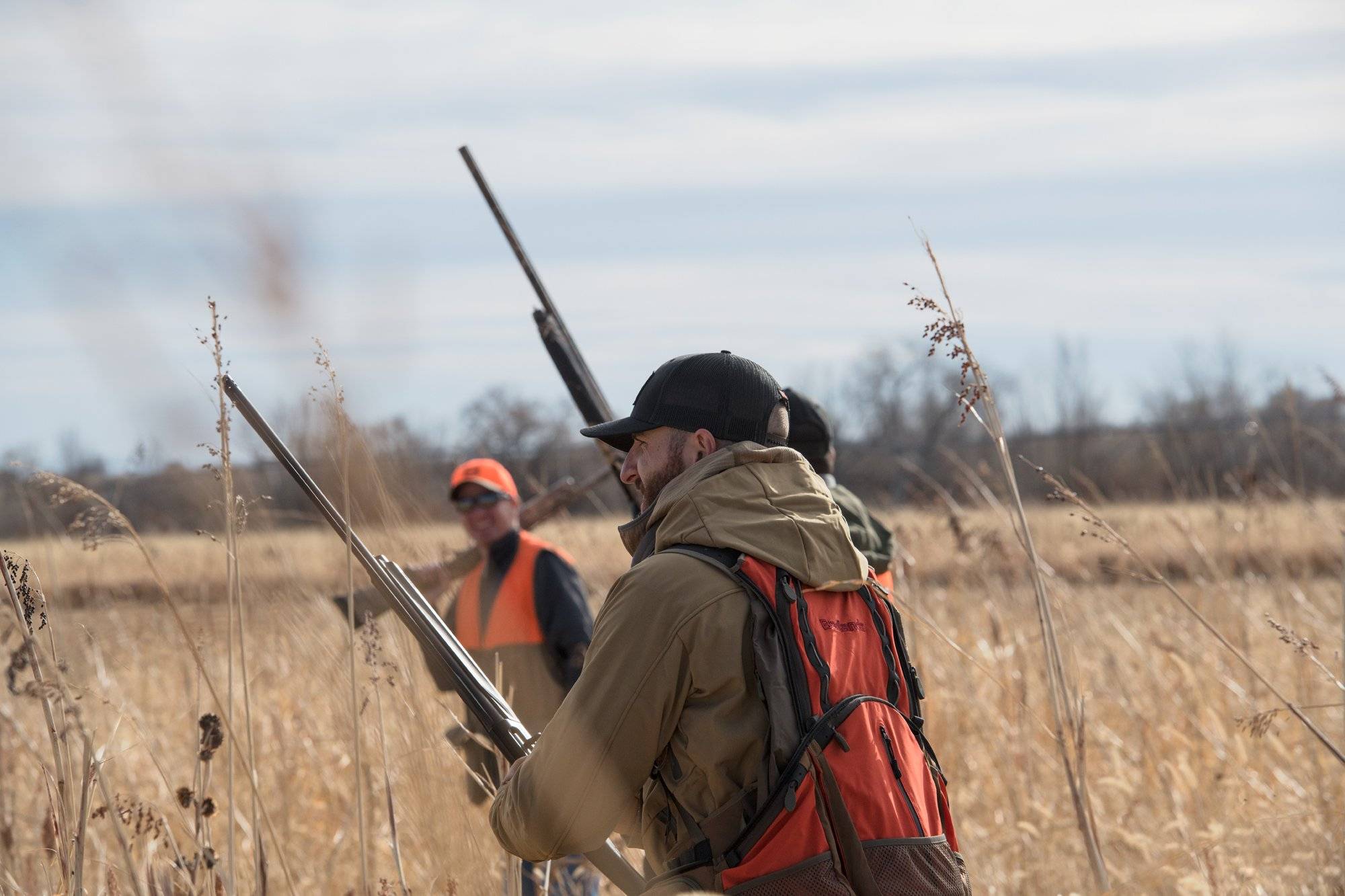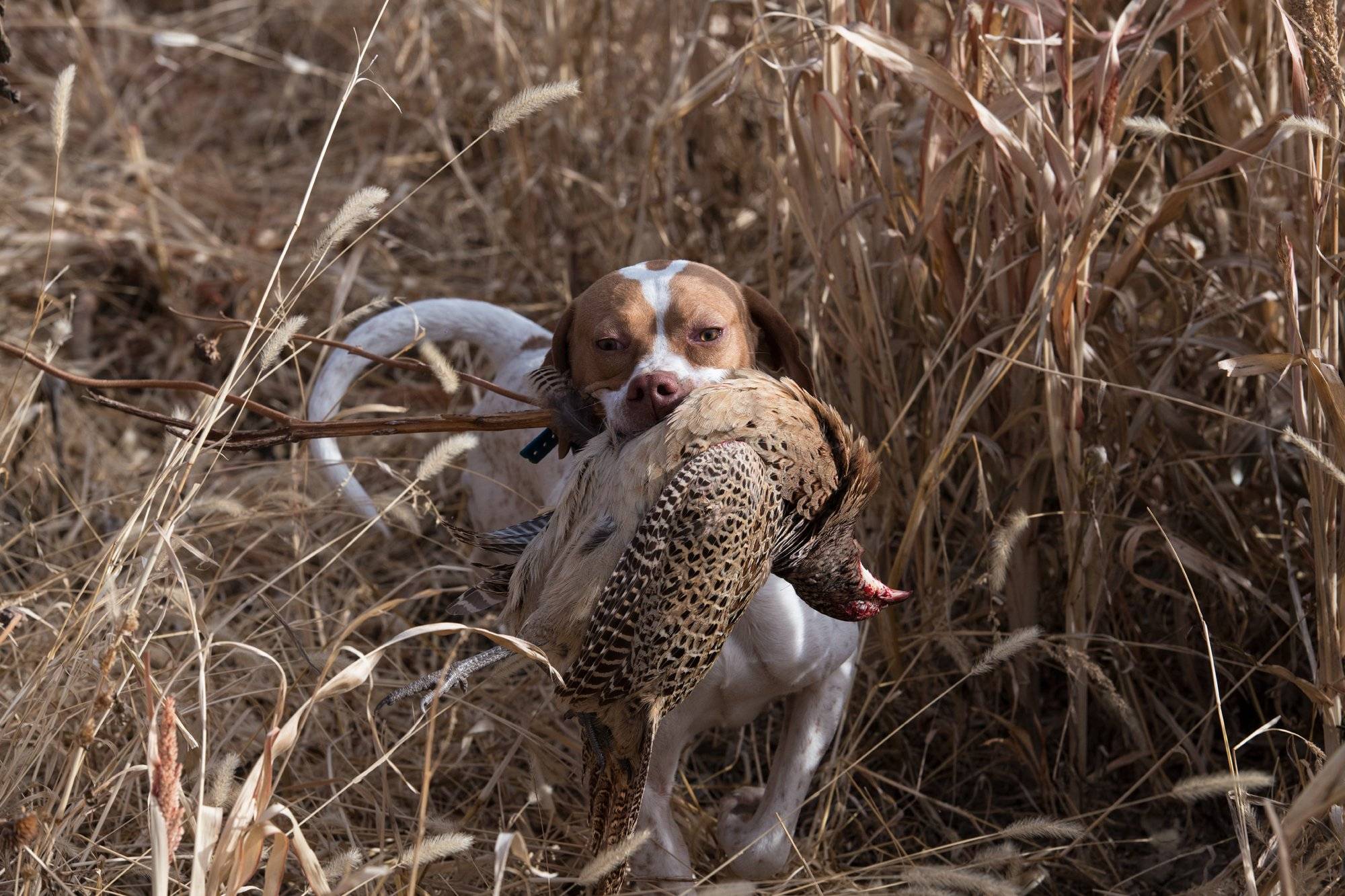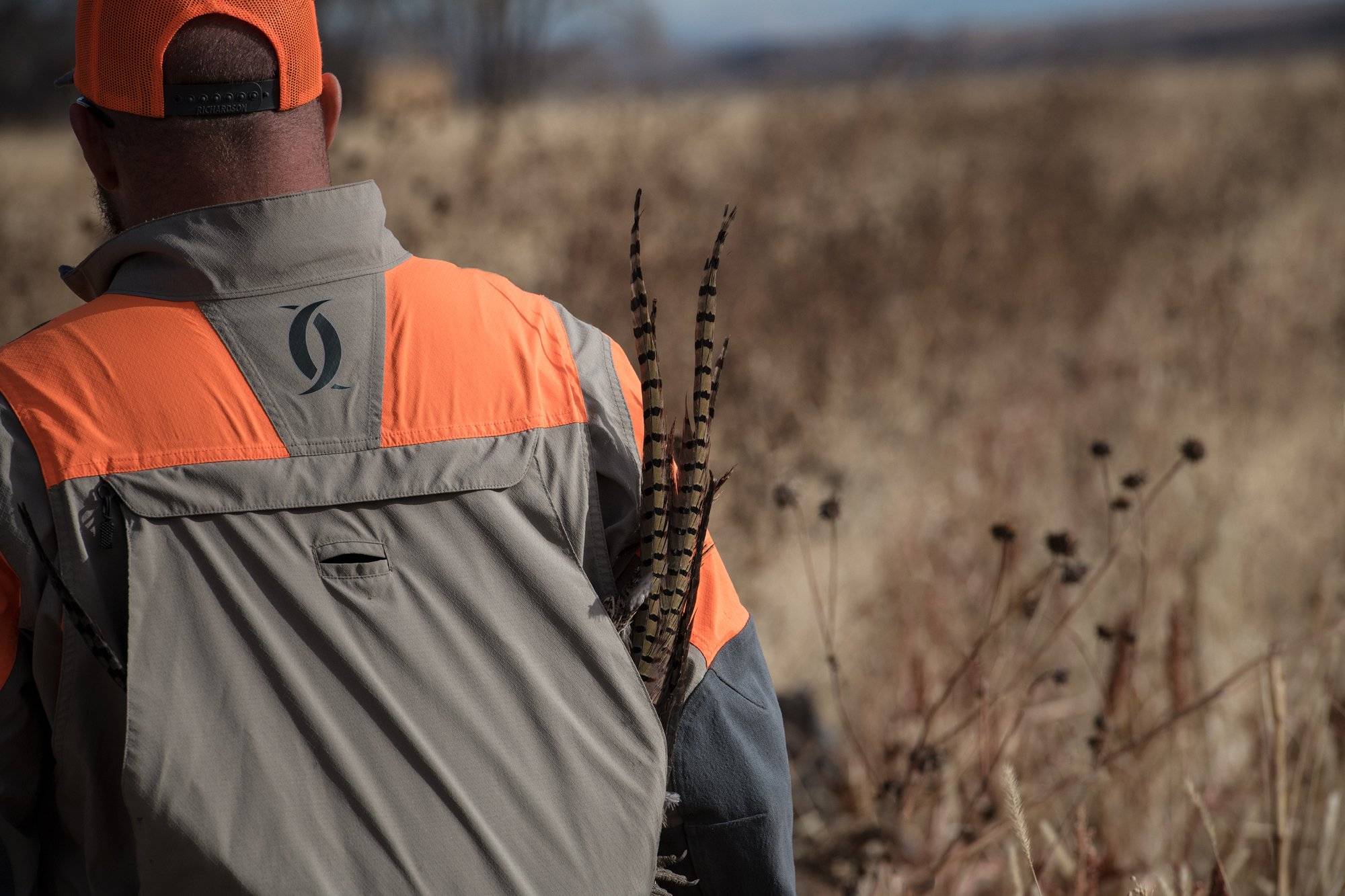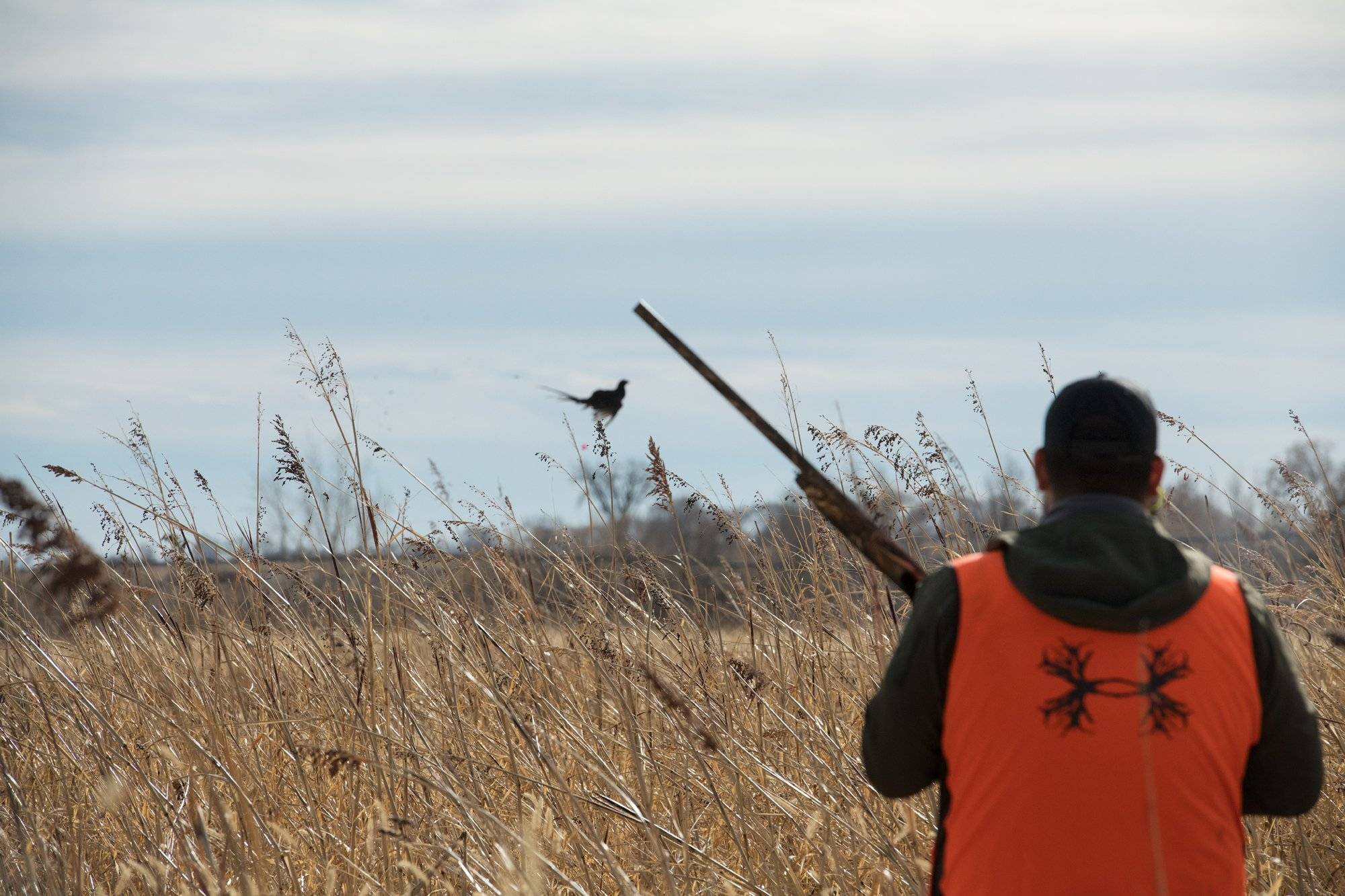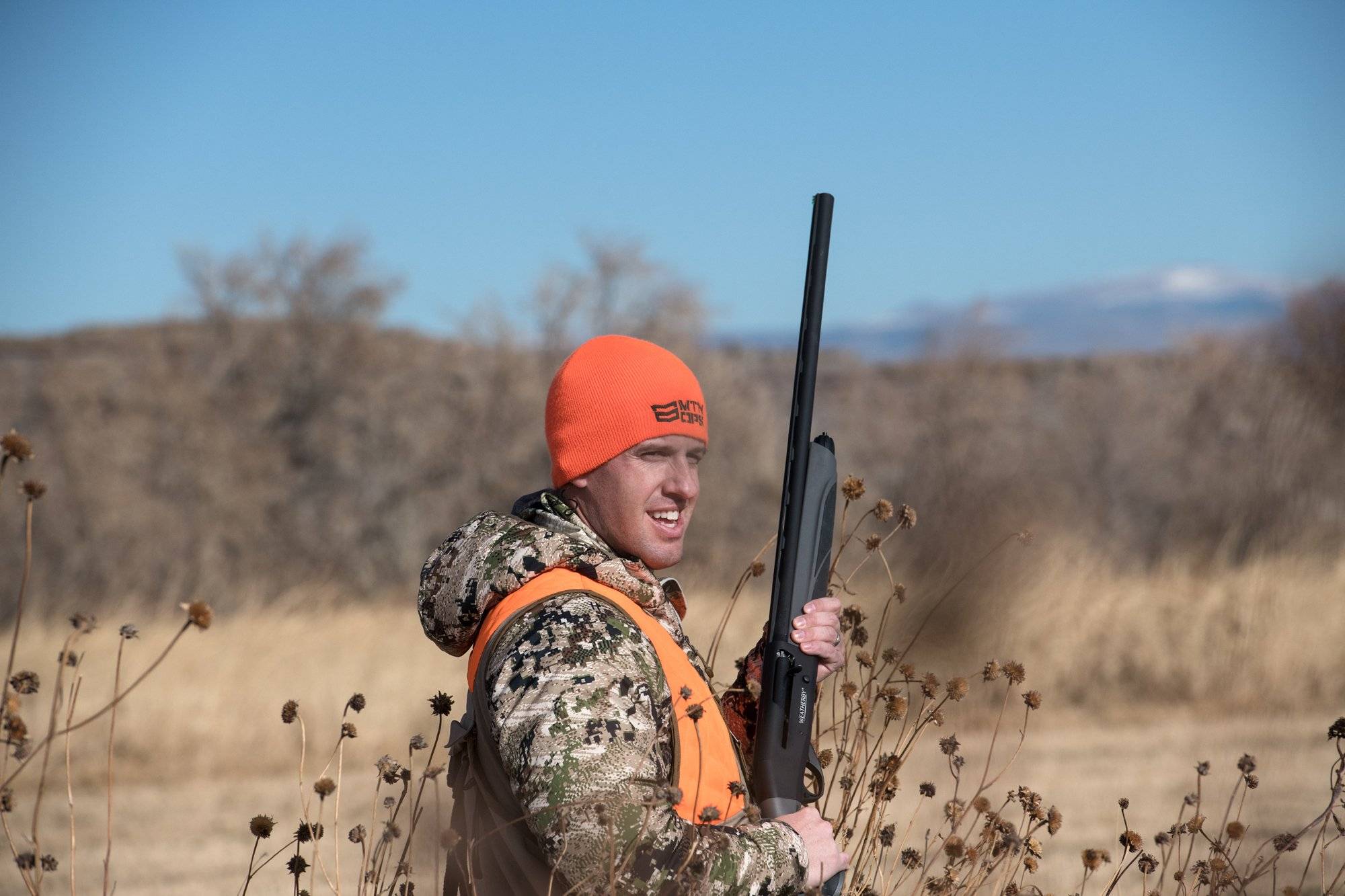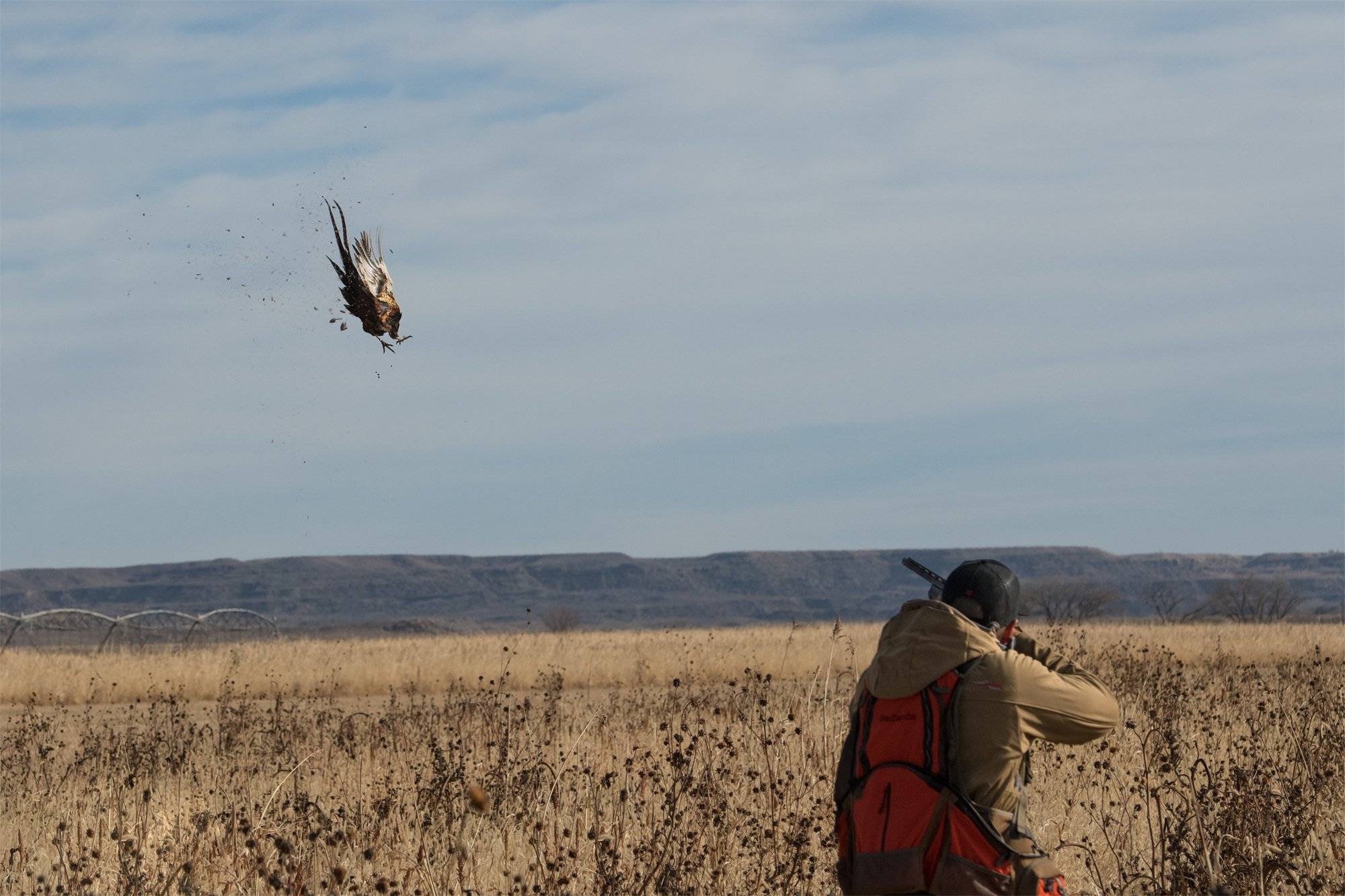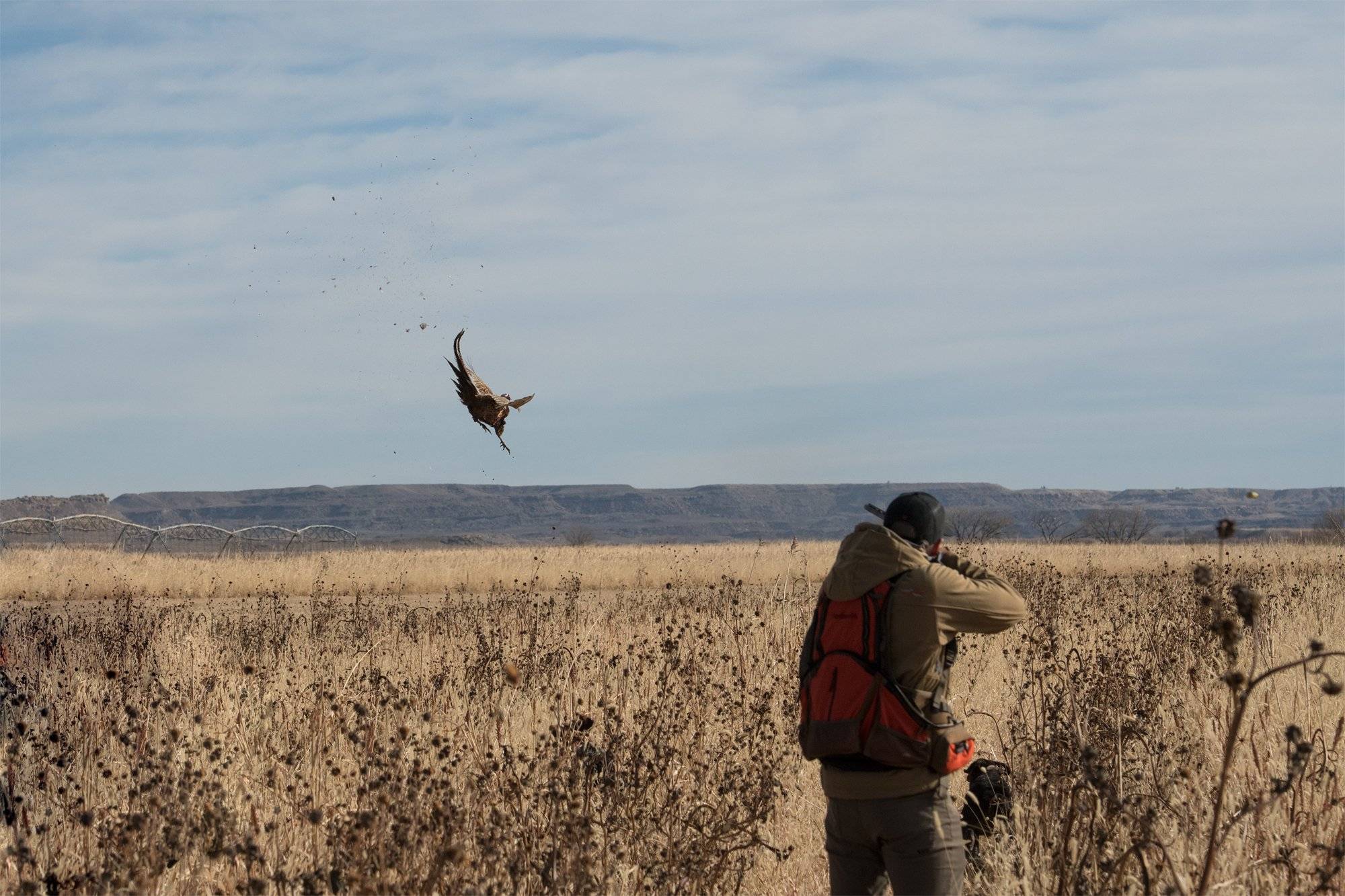 This was Arnold's first pheasant hunt and he was a little worried about missing birds in front of all of us. I assured him that he'd do fine. The guys at Pleasant Valley gave him some quick pointers for aiming at the head and following through as he shot at the birds, along with some safety tips. We drove to the section of property that we were going to hunt, and started walking the fields with our outfitter and his dogs. We picked a section of land that had tall grass and reeds that had been stripped into sections that made it easier to hunt. Our game plan was to work the wind and push the birds to other areas that we were going to walk later, in case they got away.
This pheasant hunt was as close as you can get to hunting wild birds on a pheasant farm, and since Utah has very few wild pheasants, it was a joy to be on this hunt. As we pushed through the section, the birds held tight and the dogs pointed them out for us. Once the birds hit the sky, they flew fast.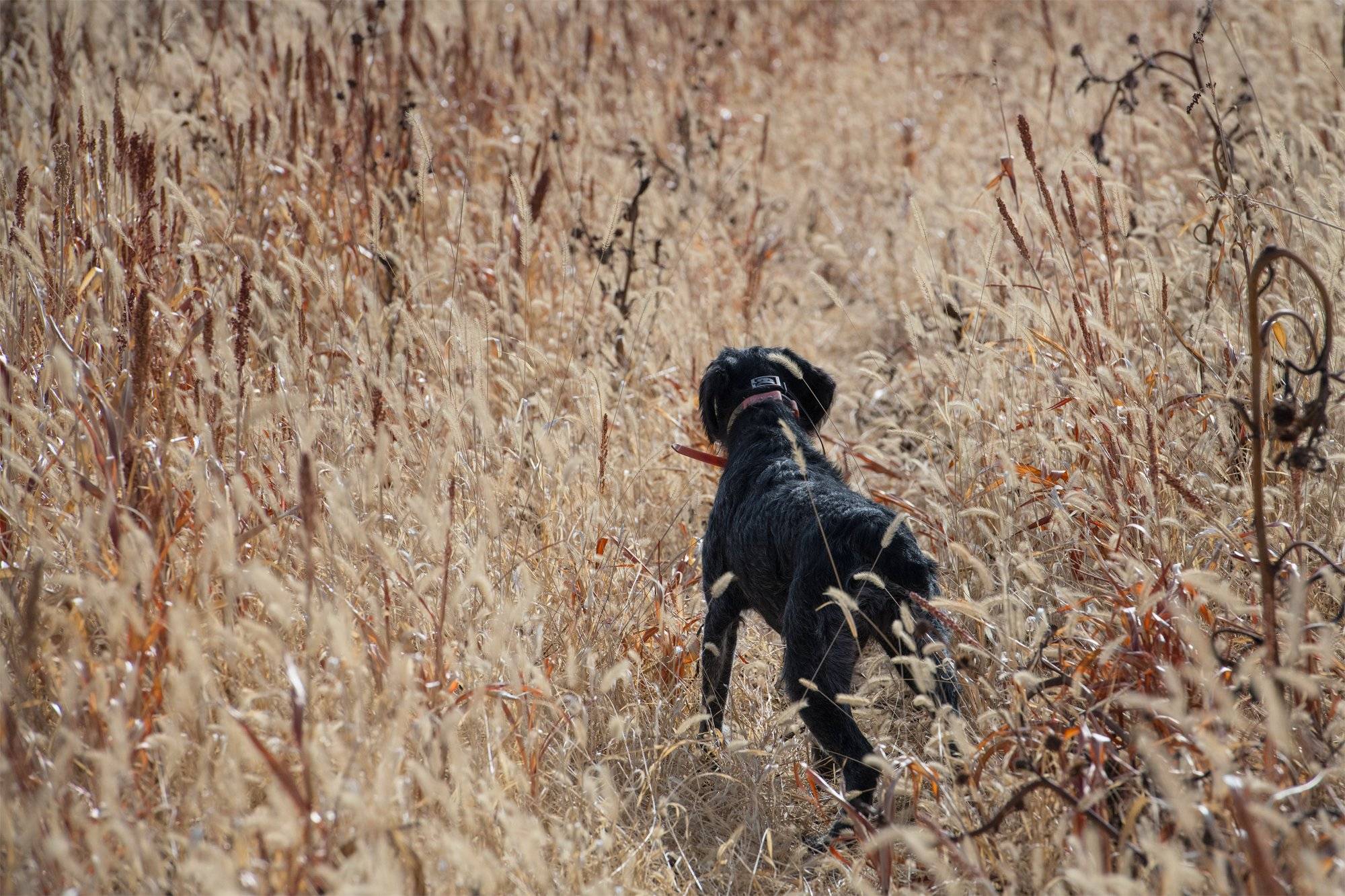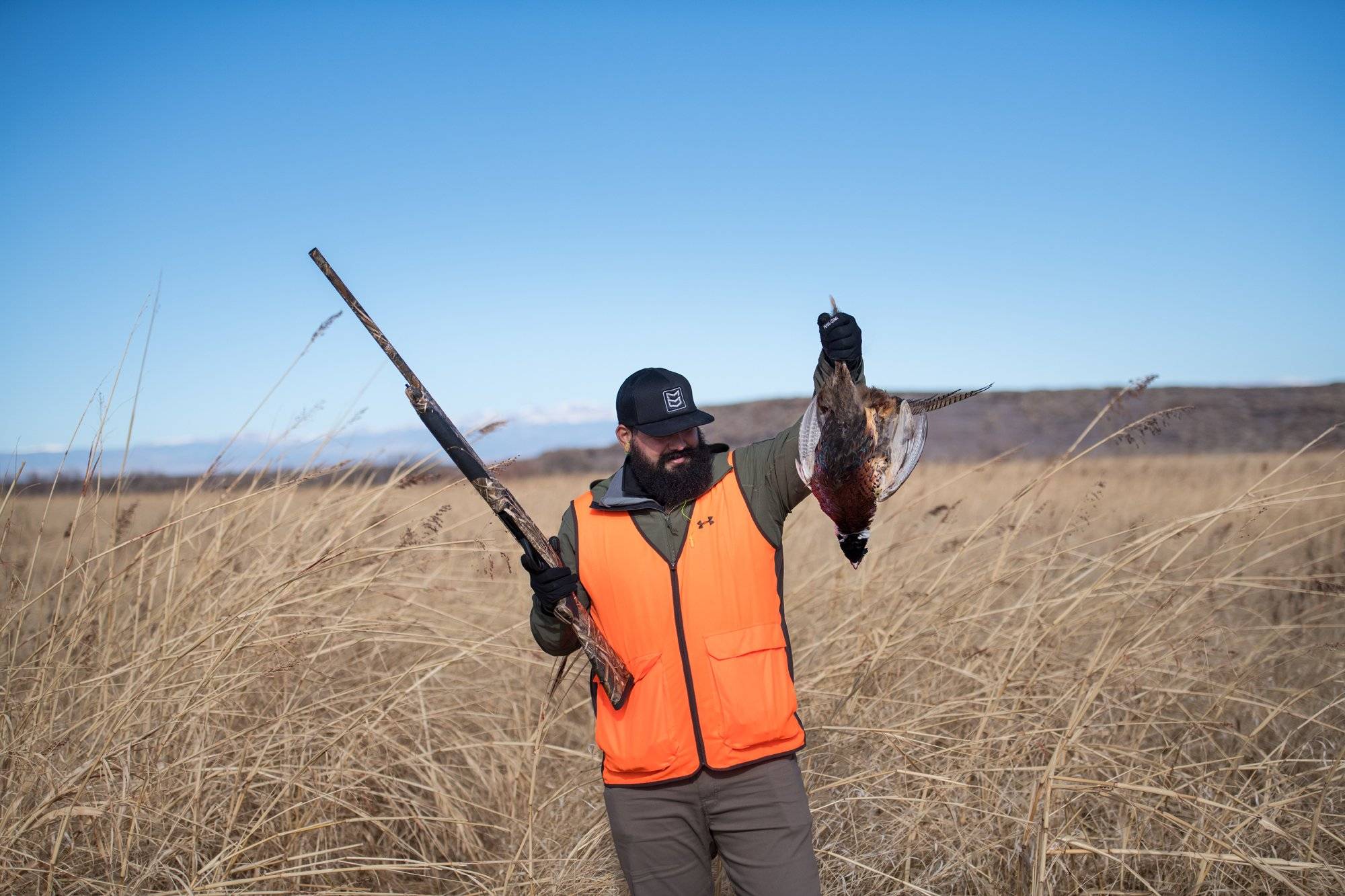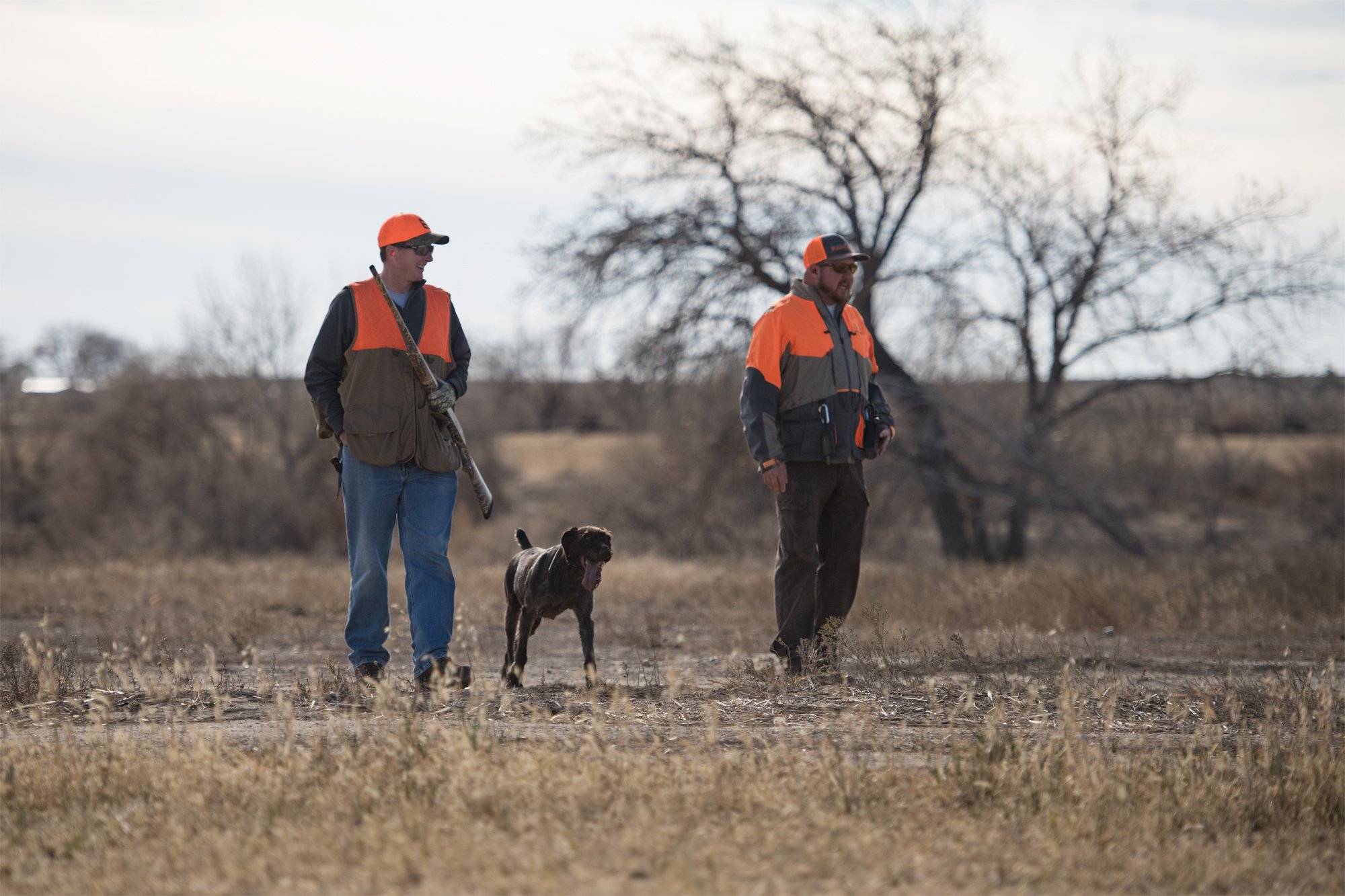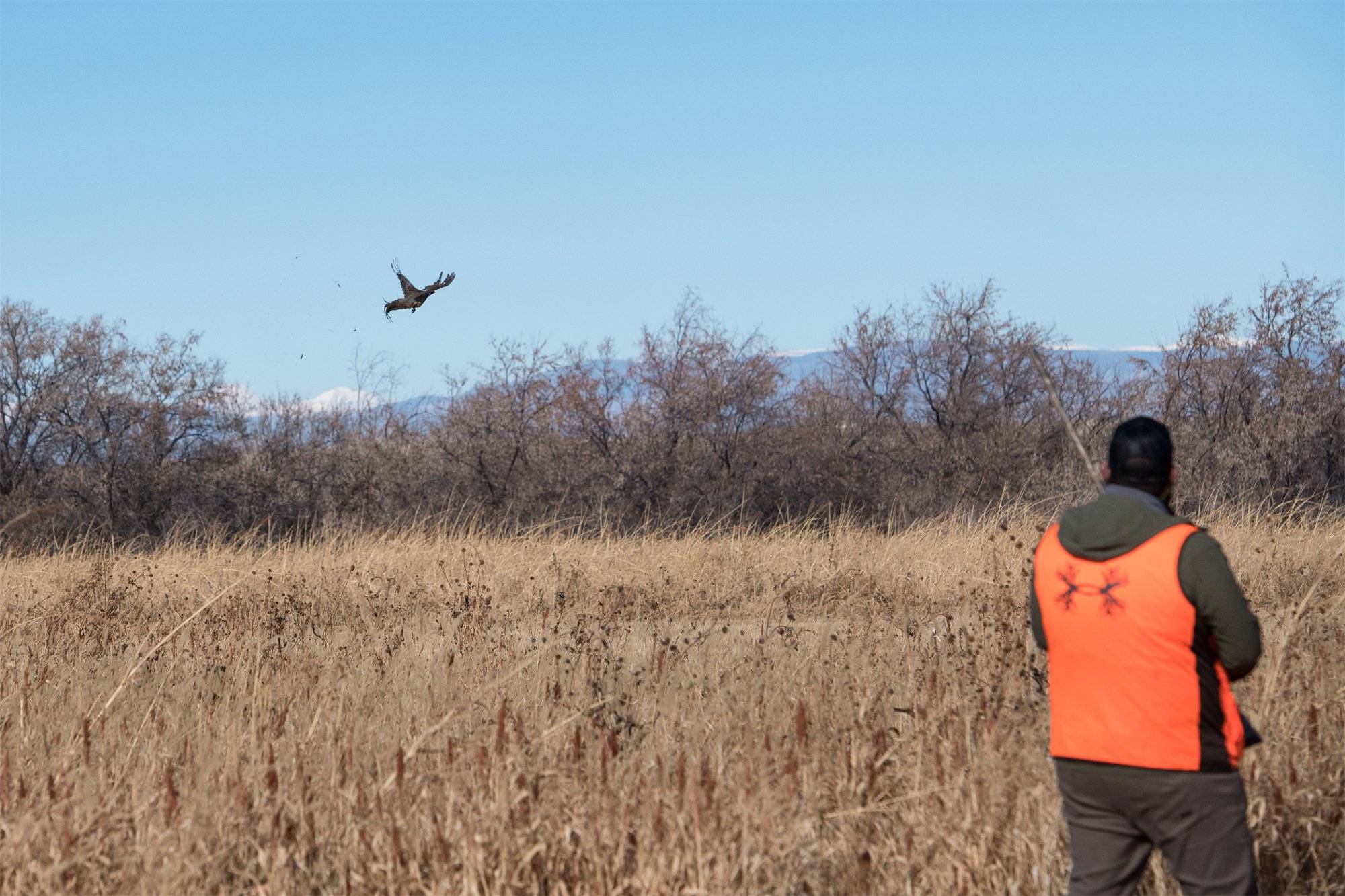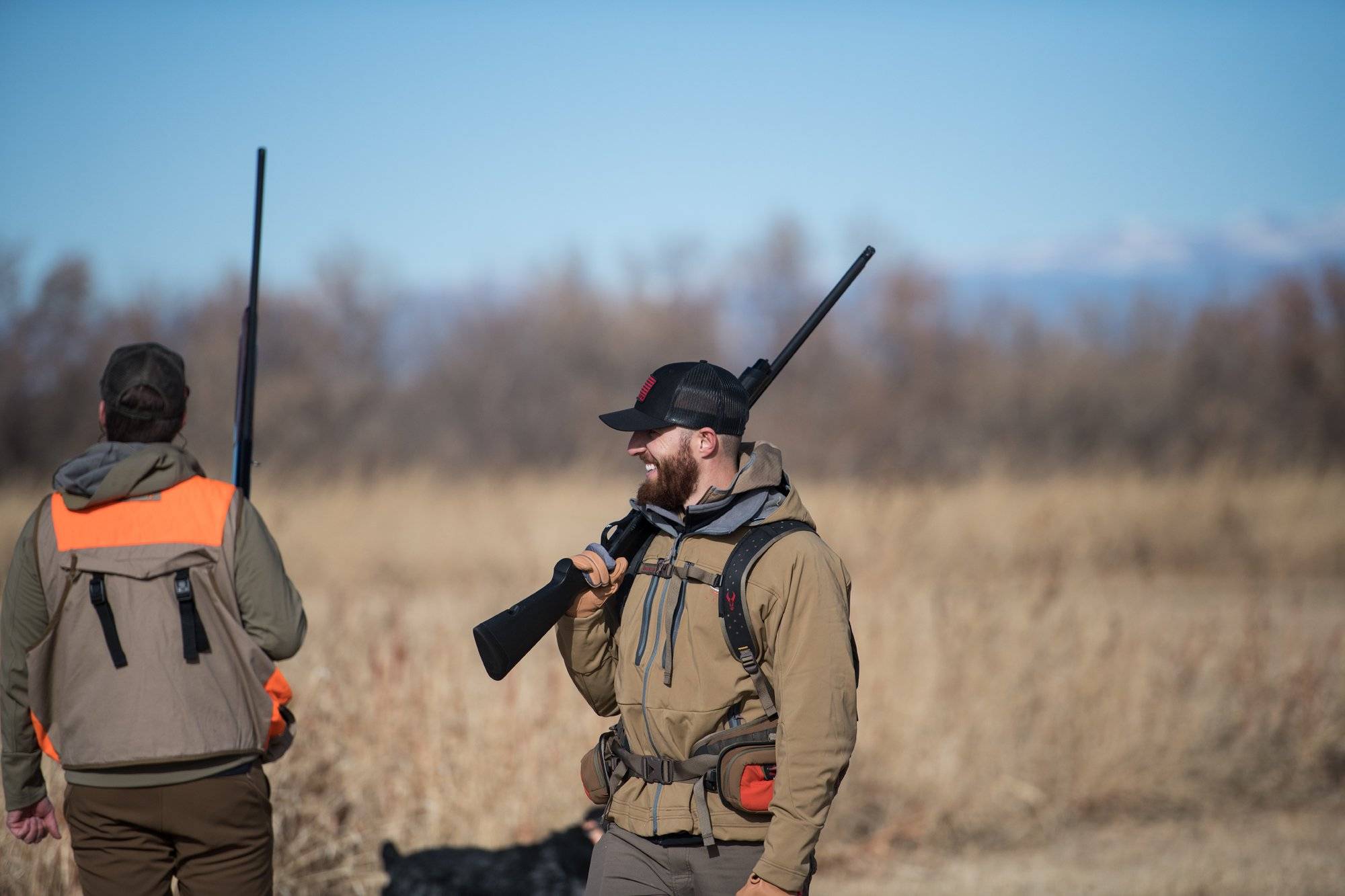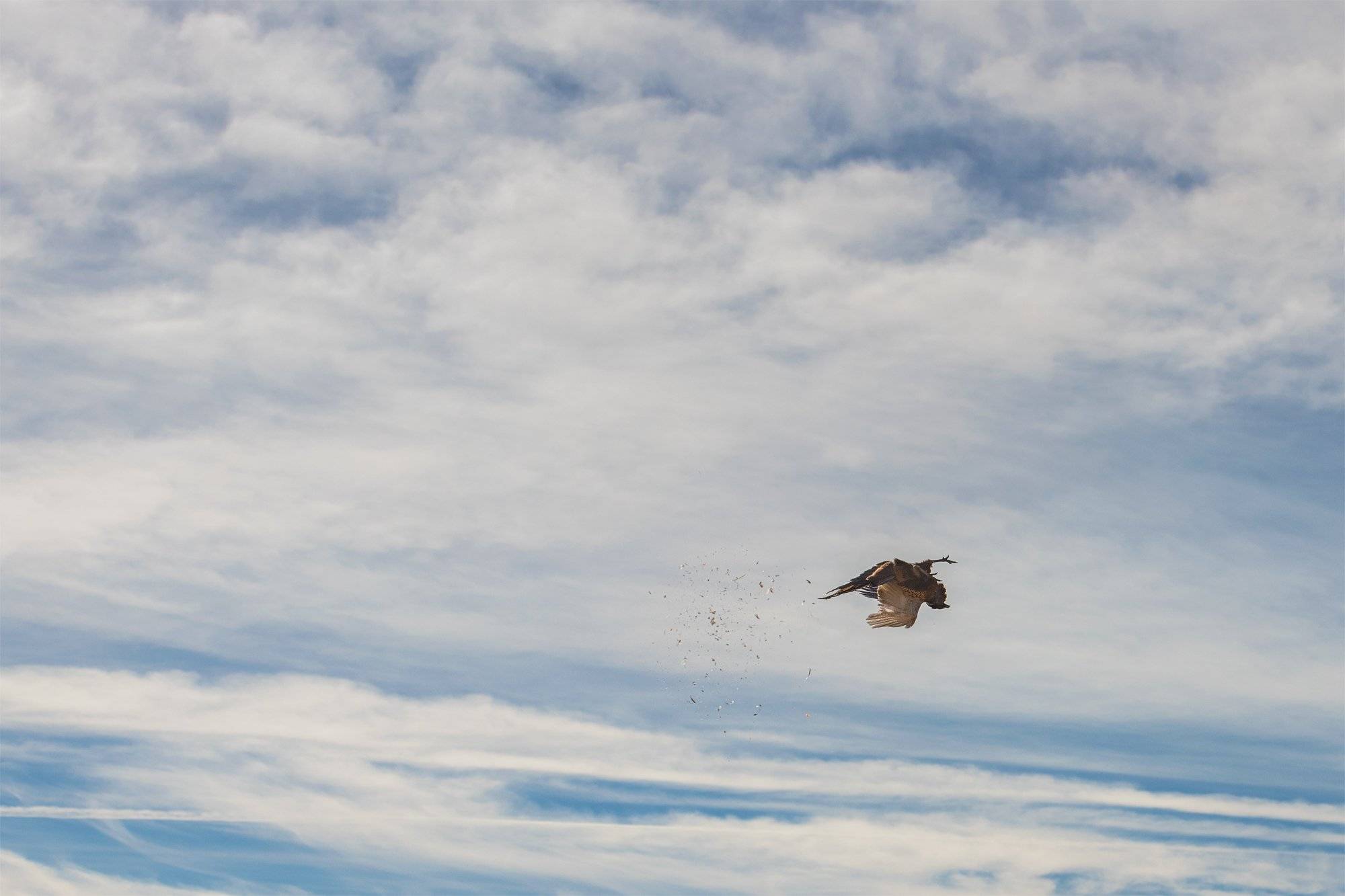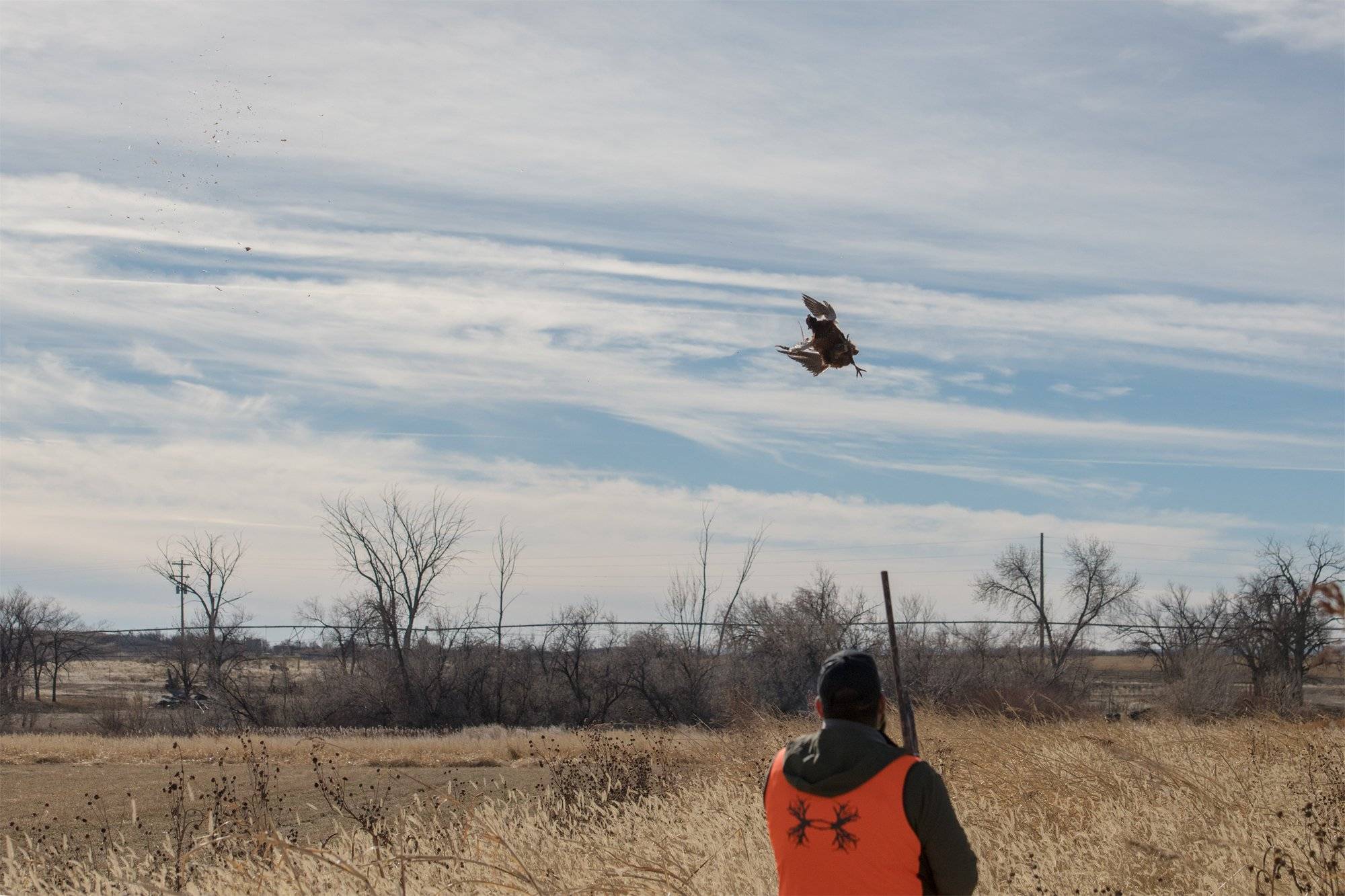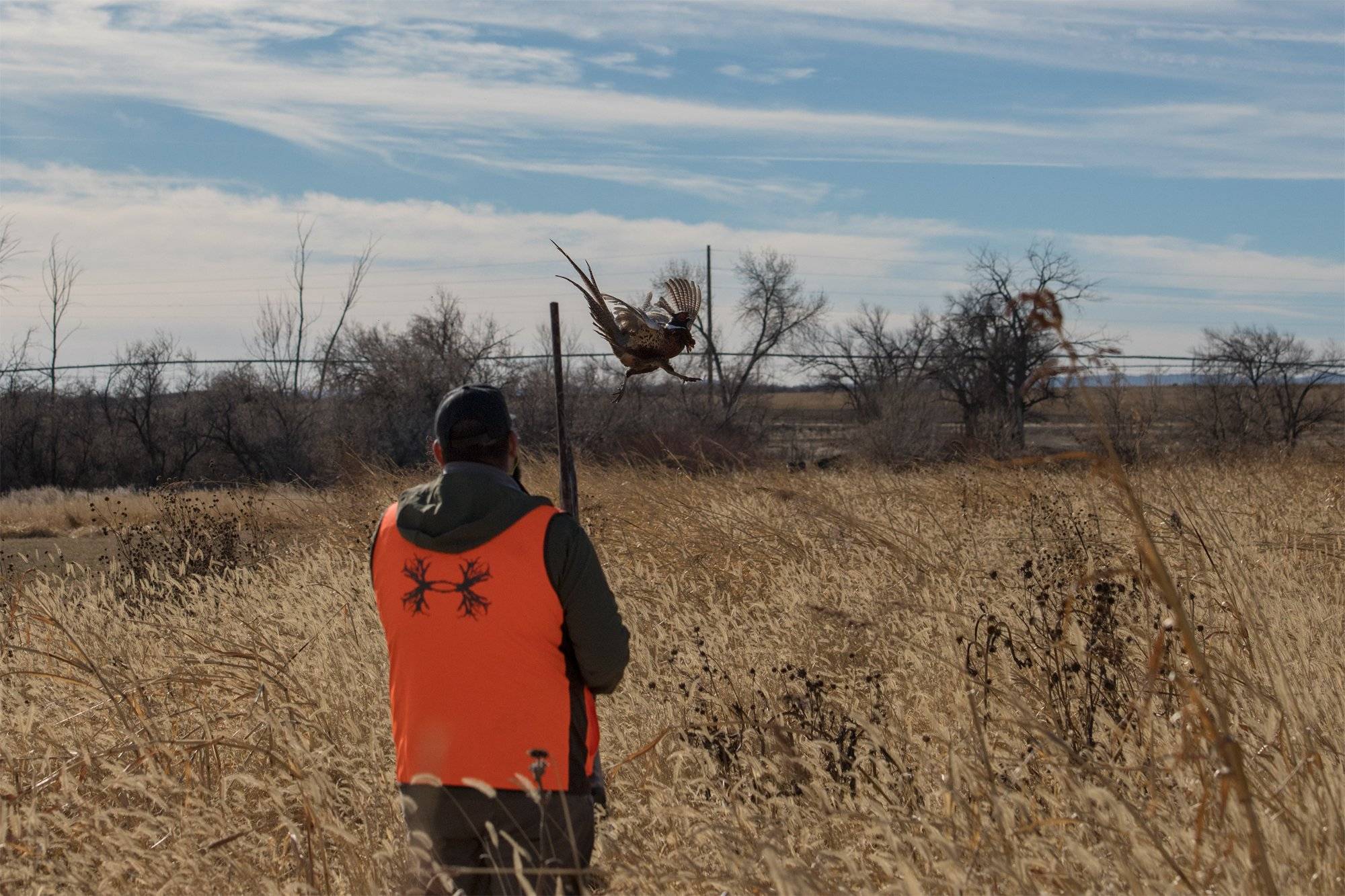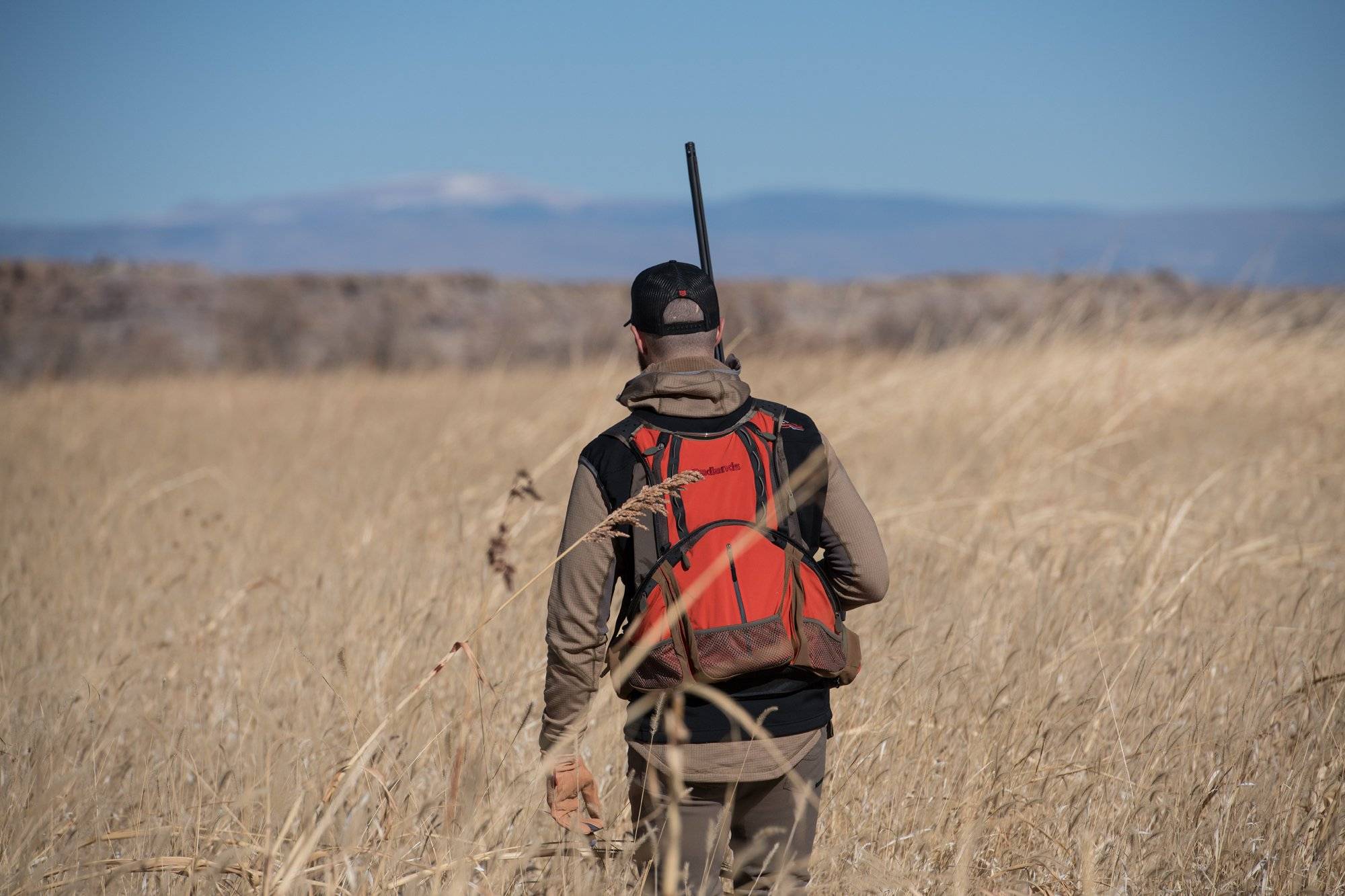 Peter was one of the first hunters to start knocking birds down left and right. I couldn't believe how well he was shooting. It didn't matter if they were close or far, he didn't let them get away. We kept walking, and when a bird busted out of the grass in front of Arnold, he smacked it before it even hit the sky. No one could believe their eyes. We all laughed about how he was so worried, and then shot so well.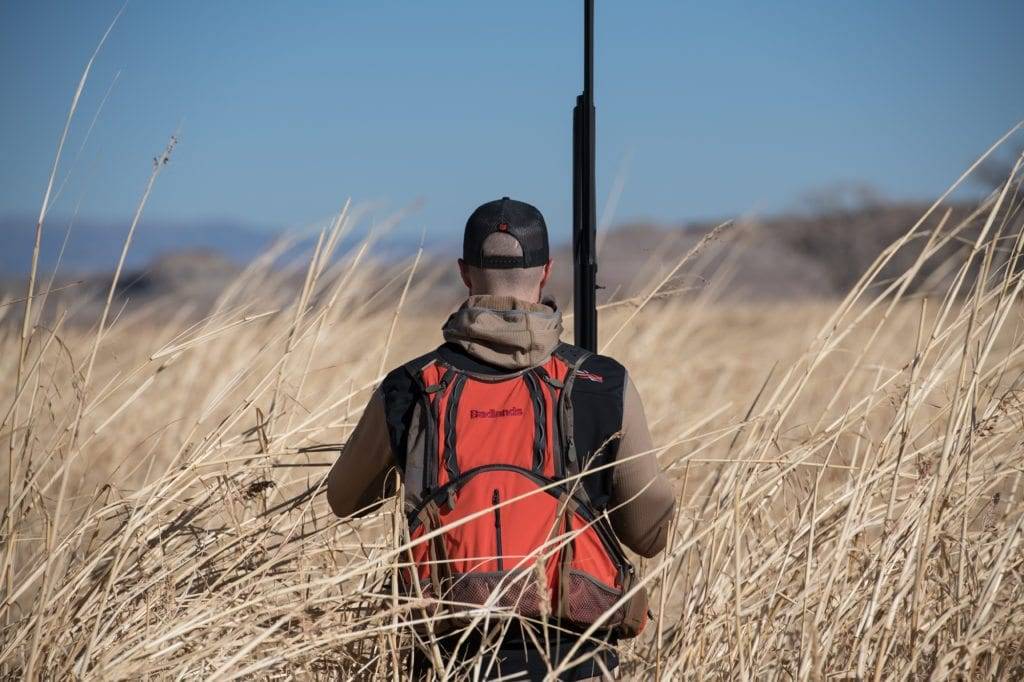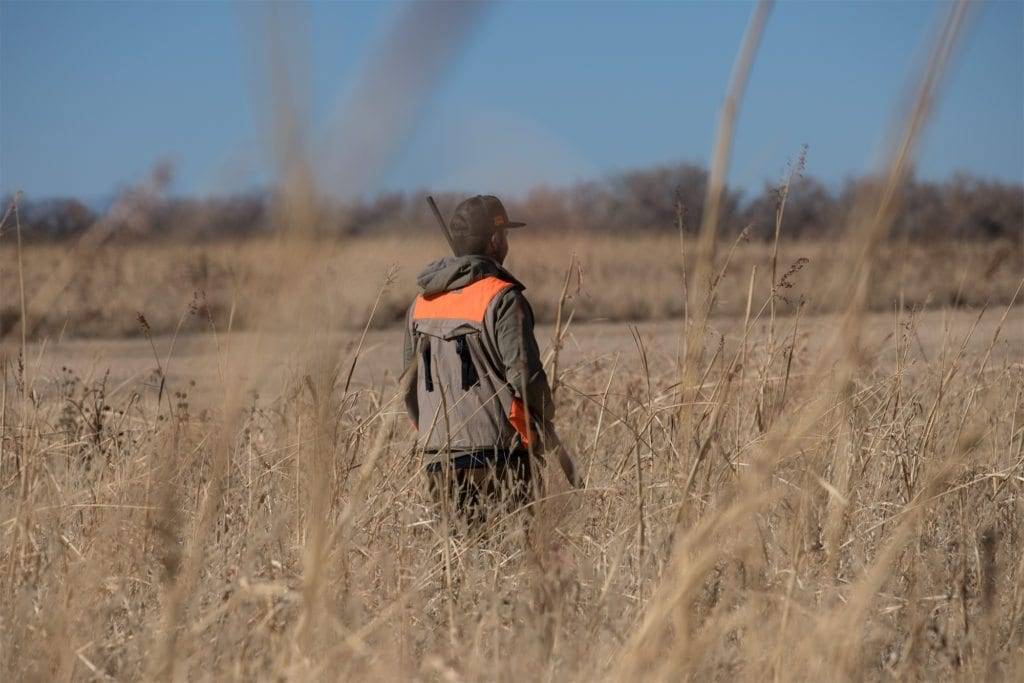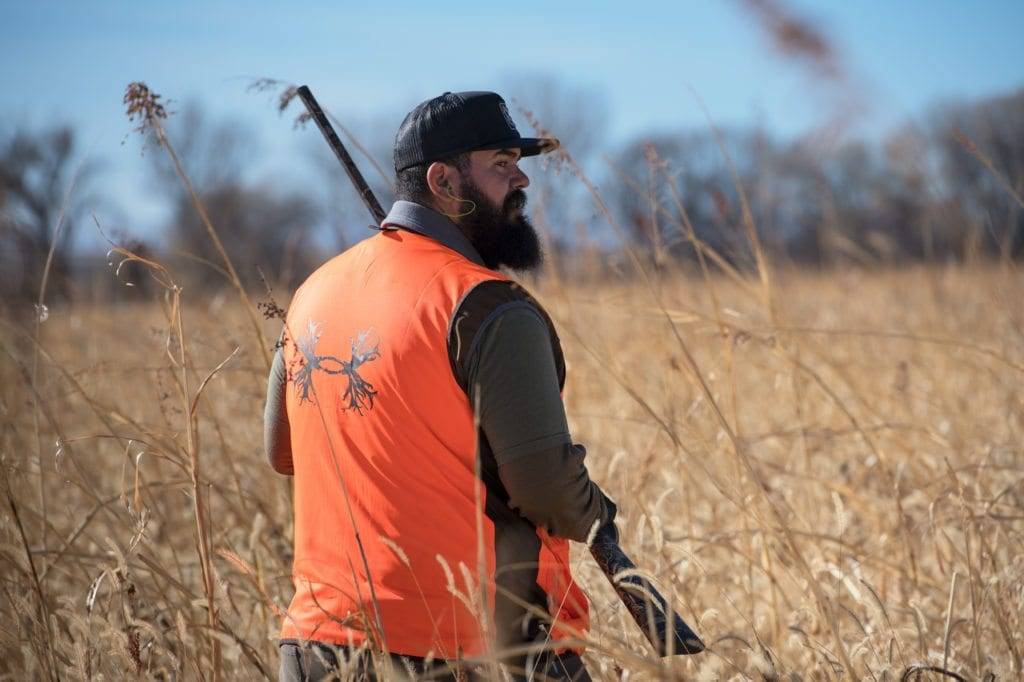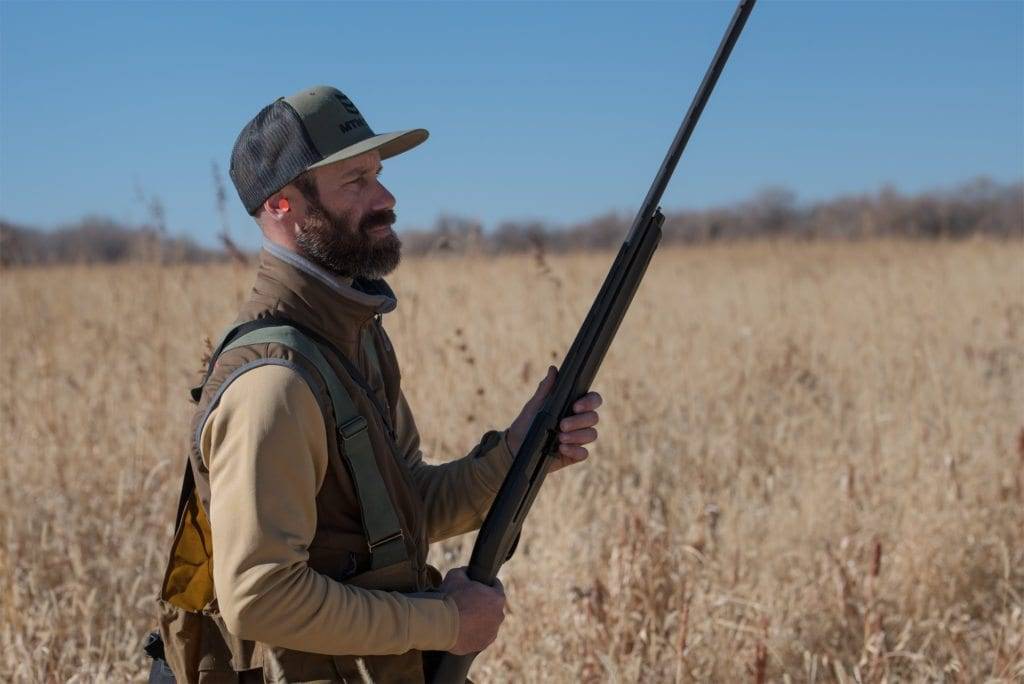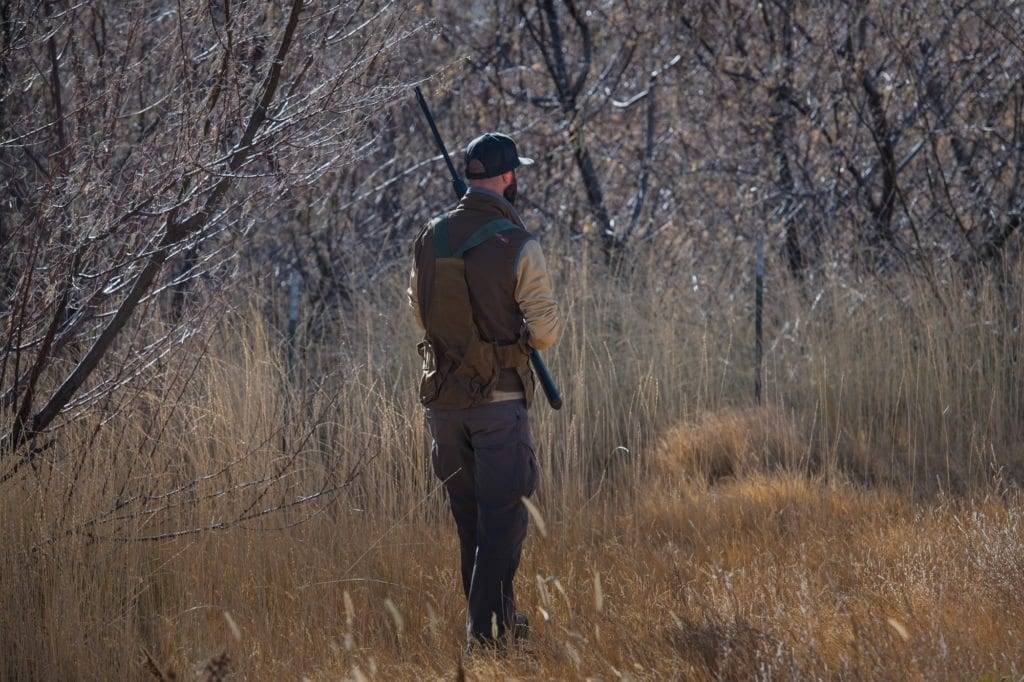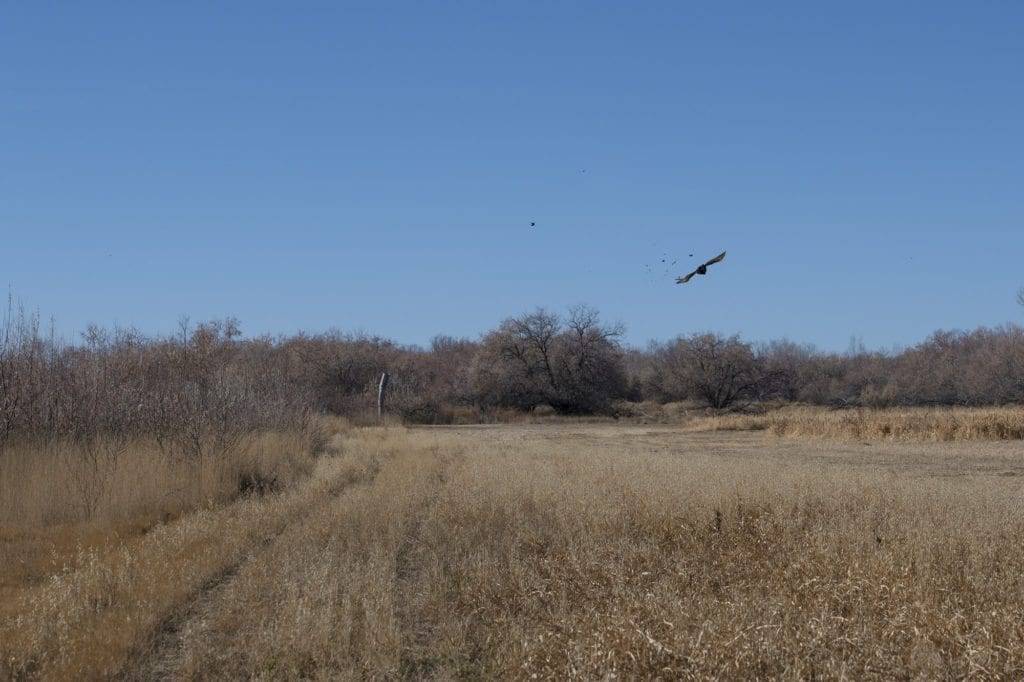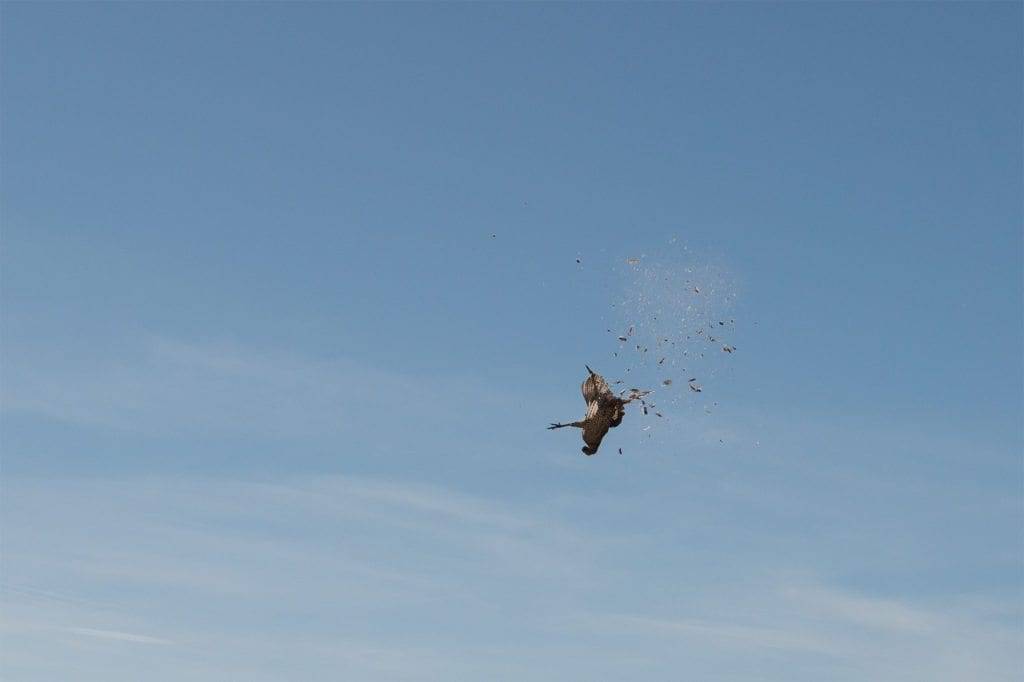 We kept walking and pushing sections of the property. Birds flew with each pass, and everyone was shooting. We had an action-packed hunt and saw tons of birds. Halfway through the day I traded my camera with Colby for his shotgun. I hadn't pheasant hunted in years, and admittedly missed quite a few shots at first. After I missed a few, I regained the feel for shooting a shotgun and started knocking down birds while Colby photographed. Colby captured an awesome photo of a hen with feathers exploding in the air. Don't worry, we could shoot hens on this property.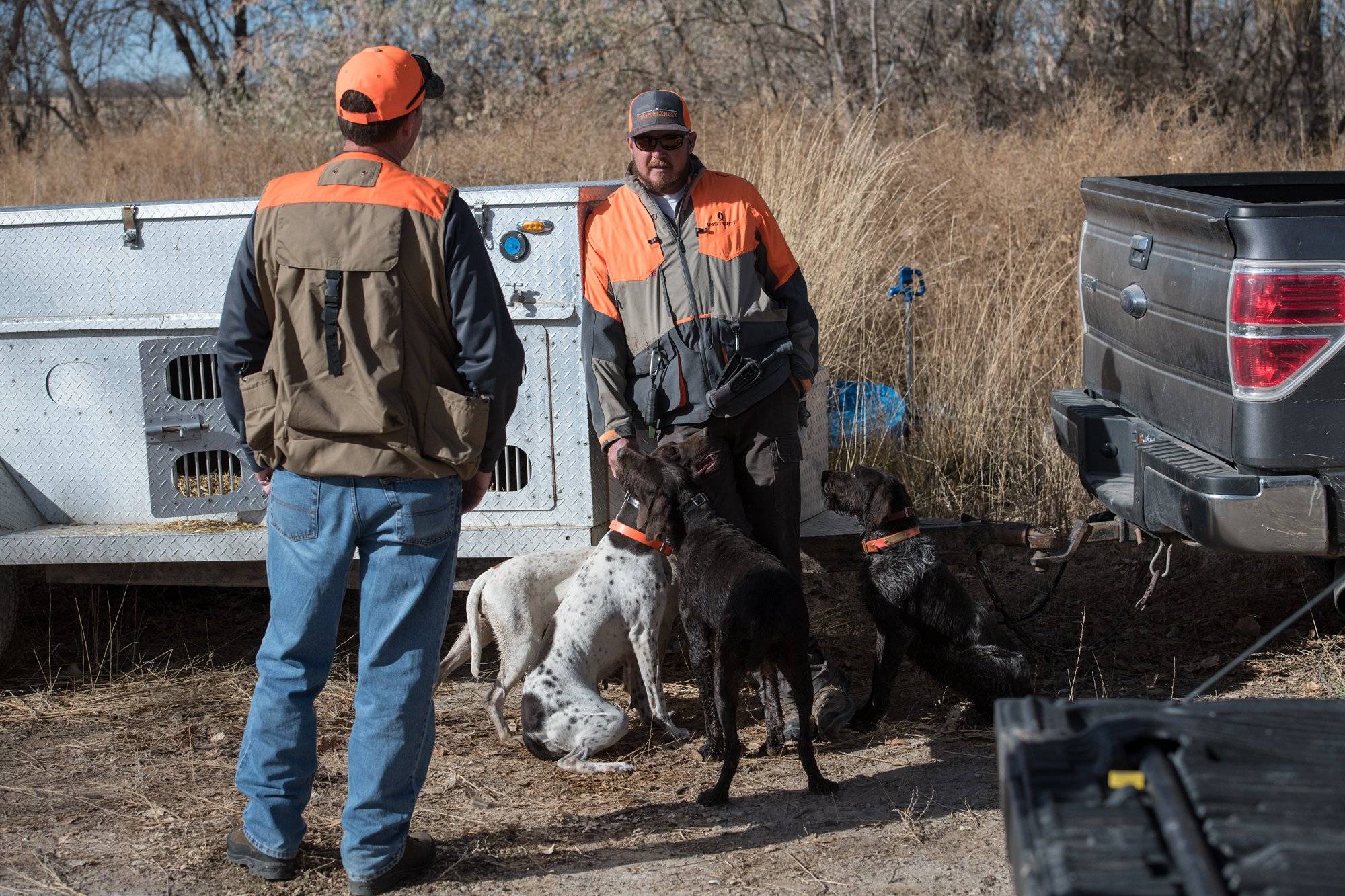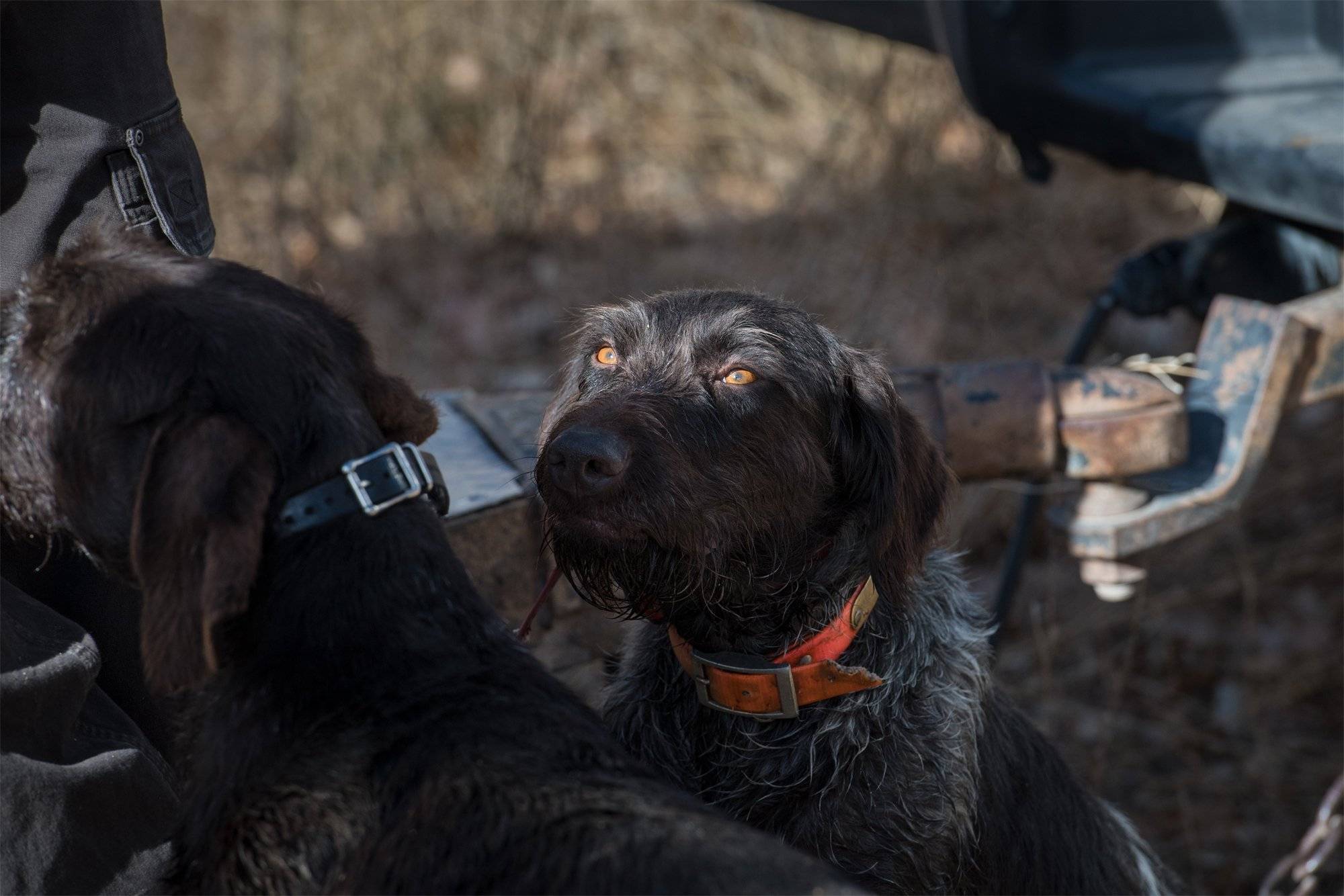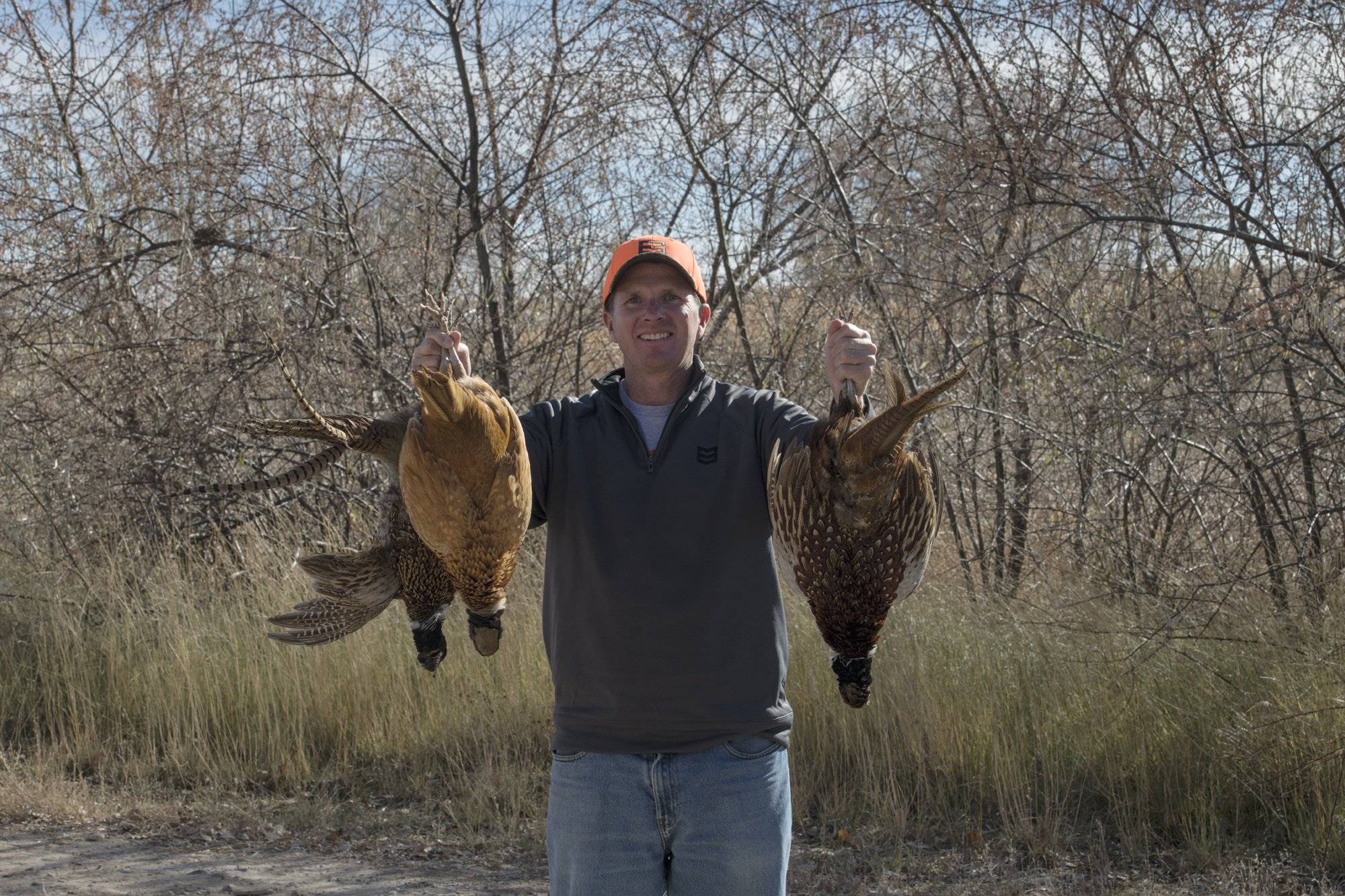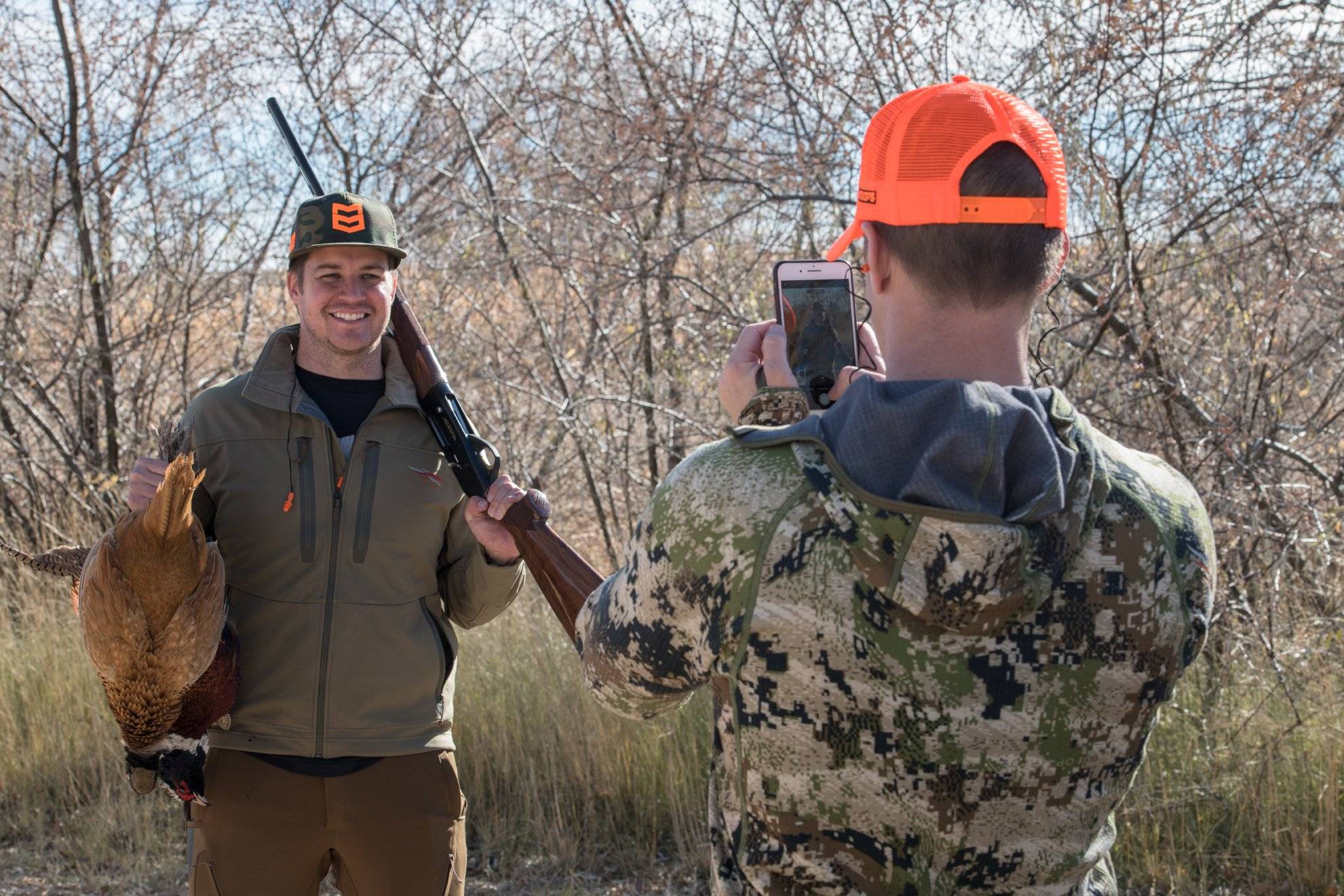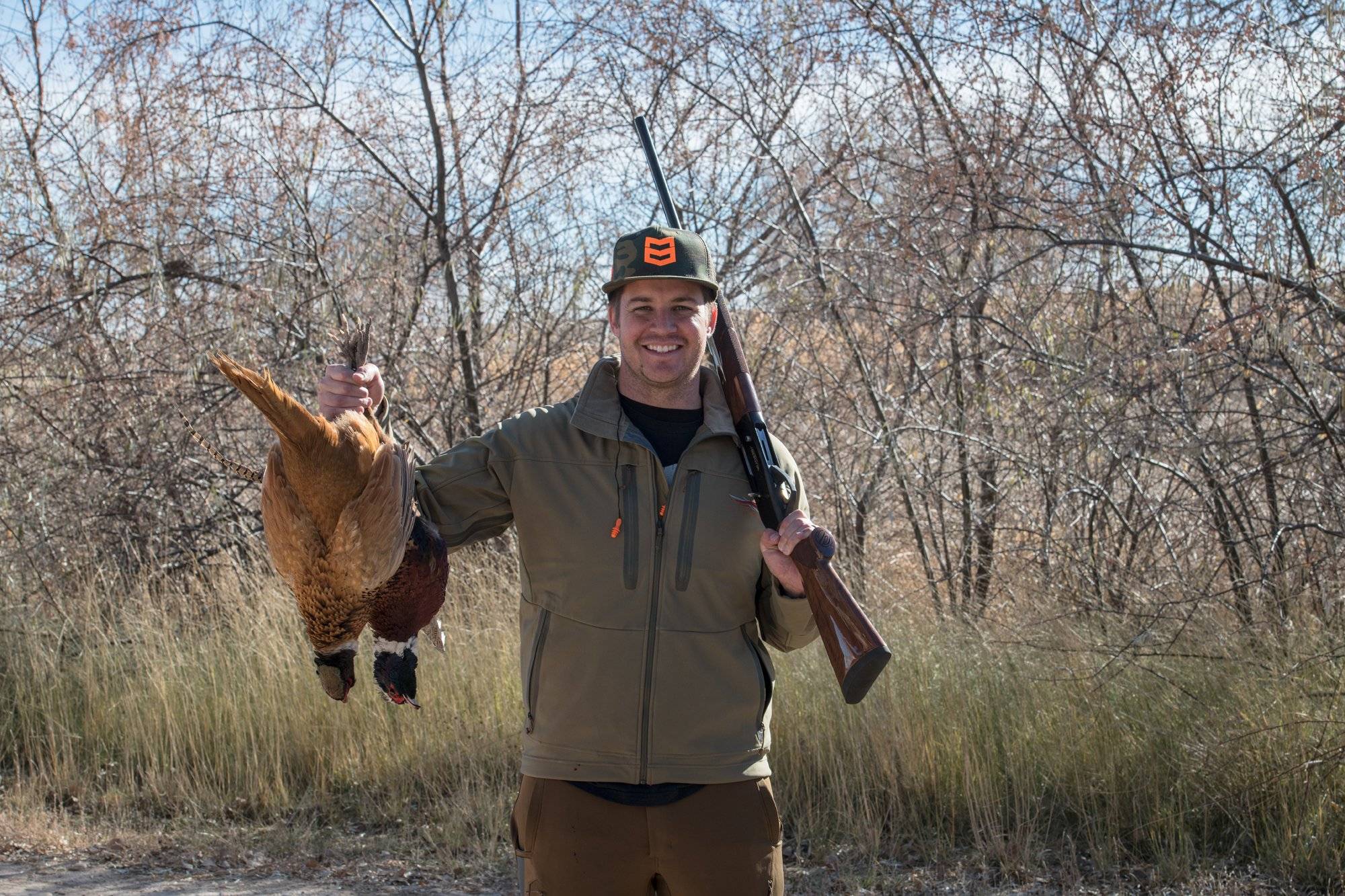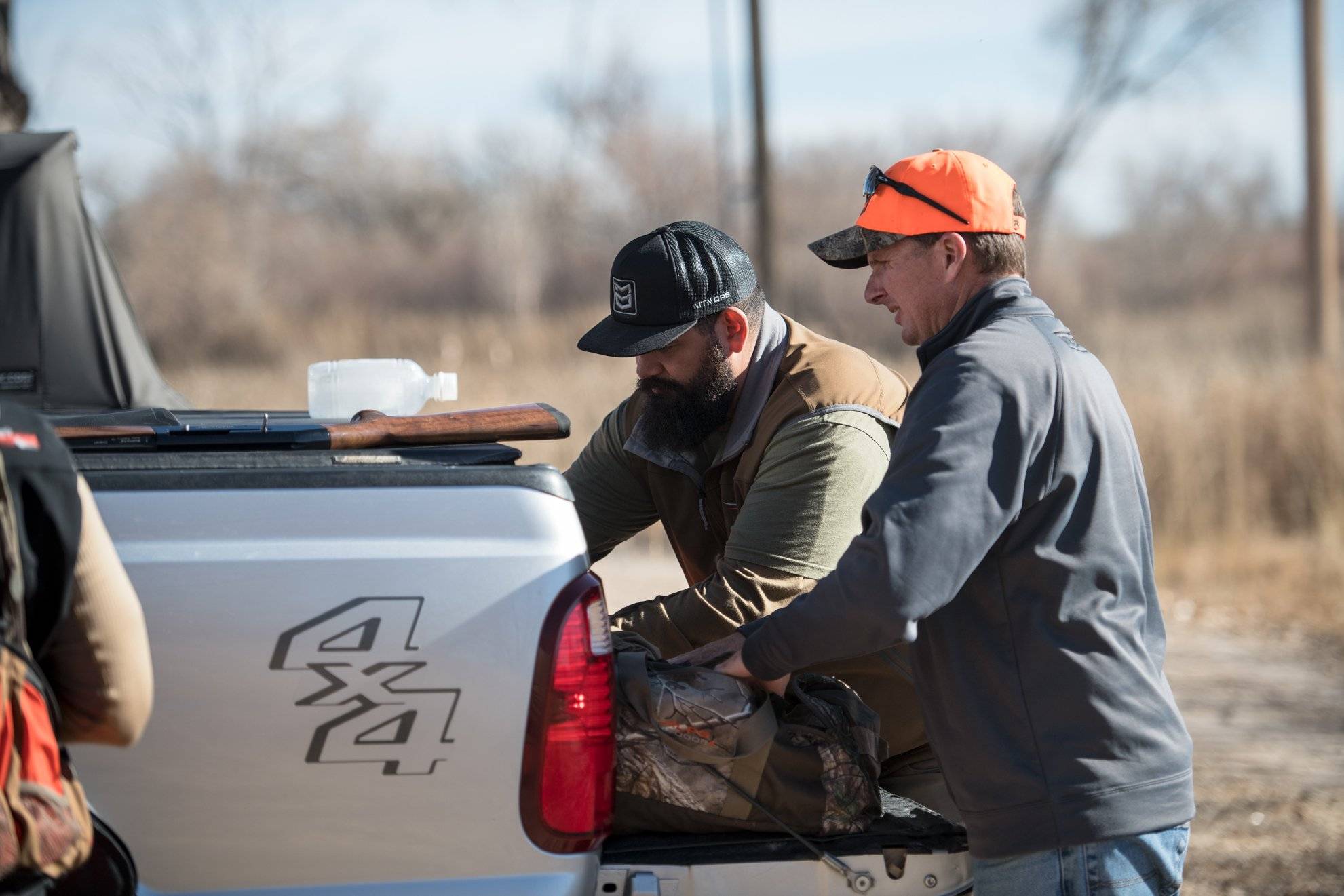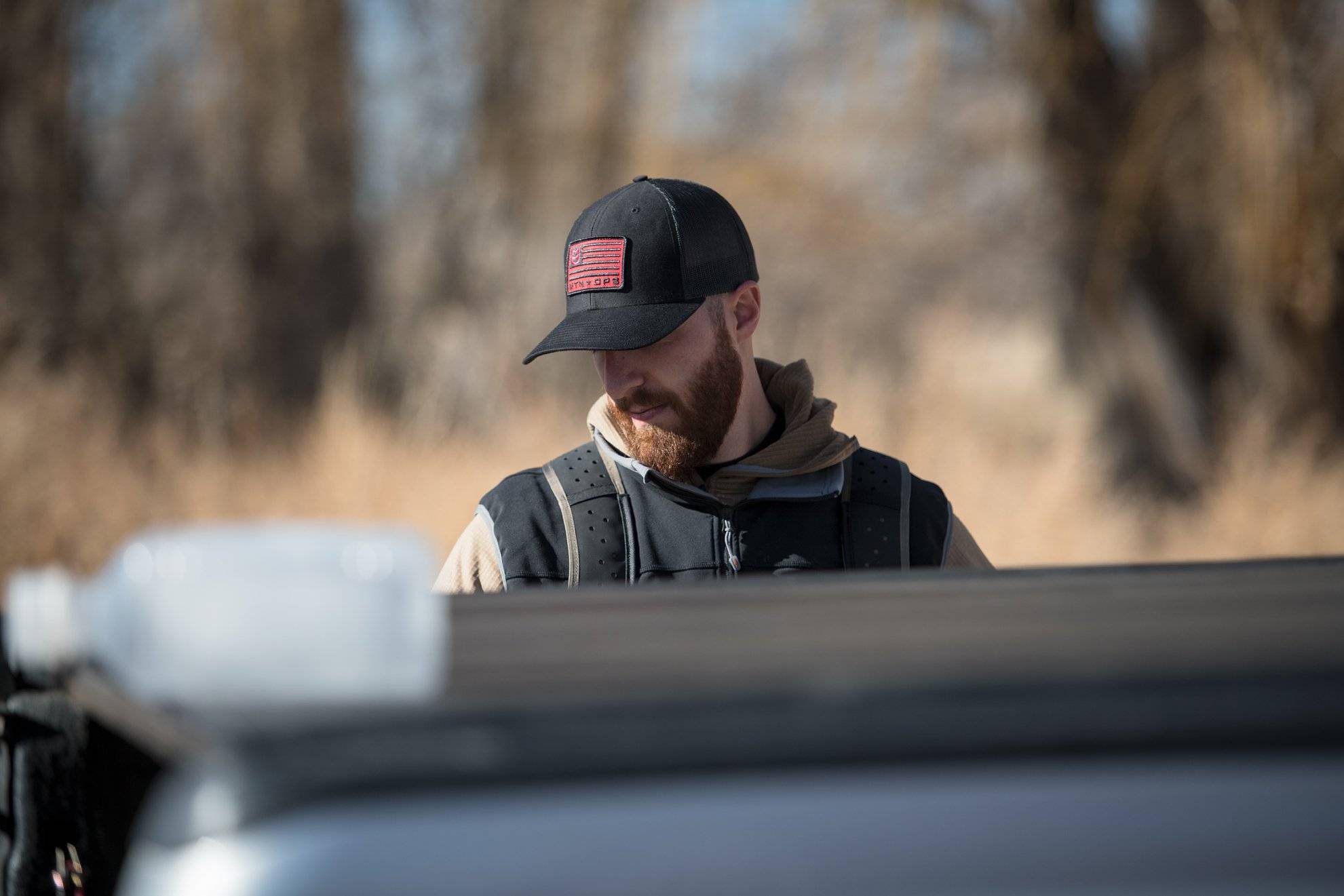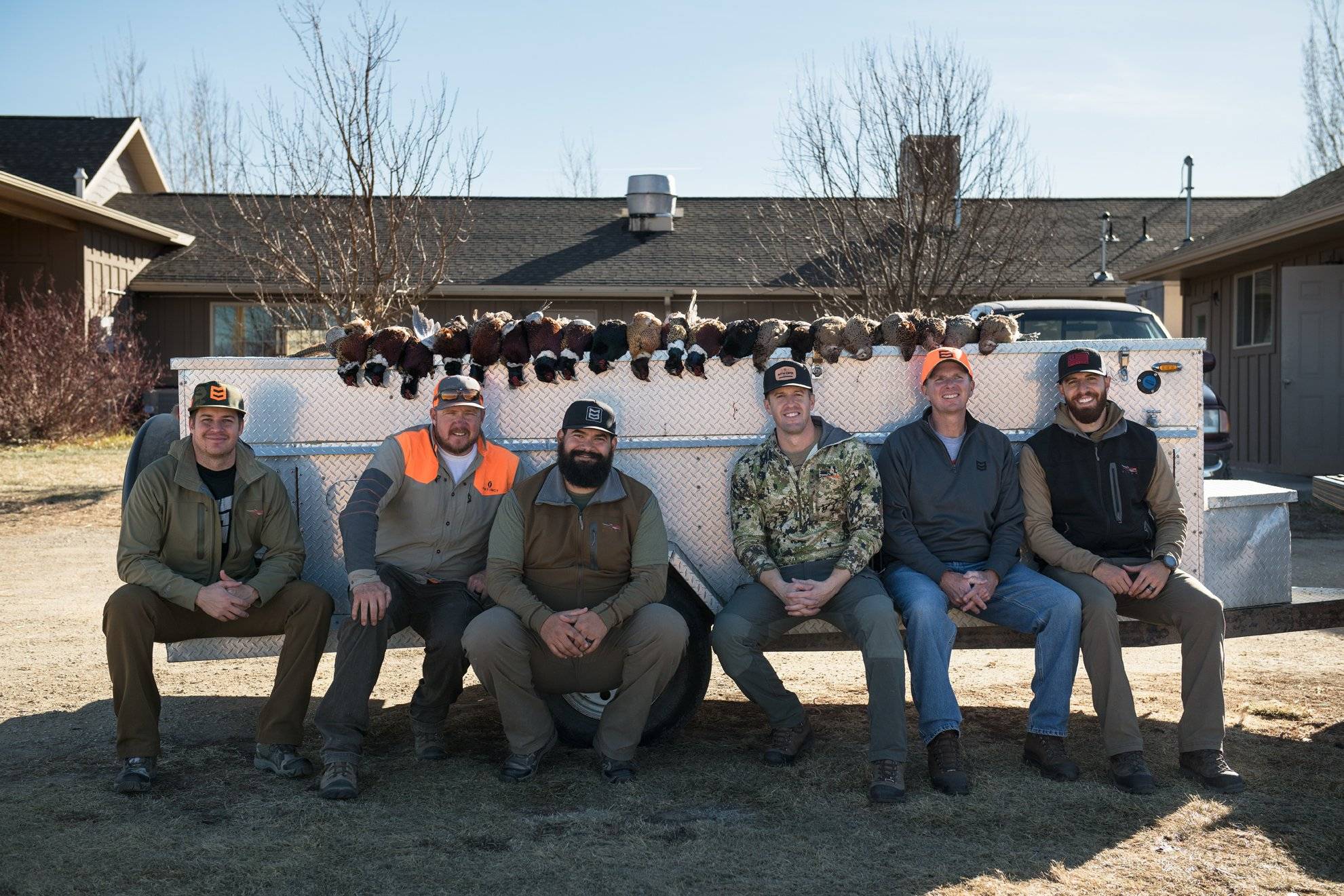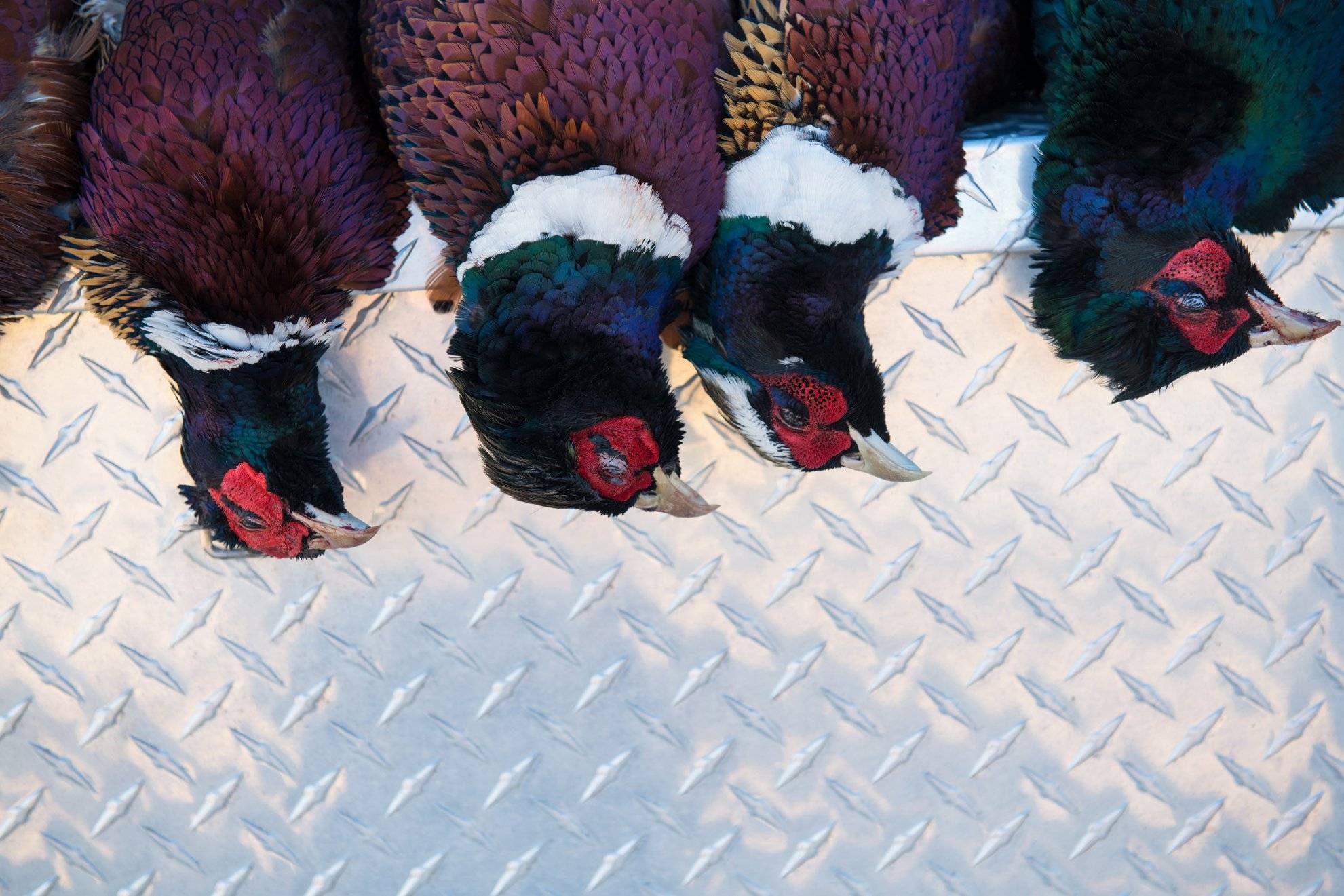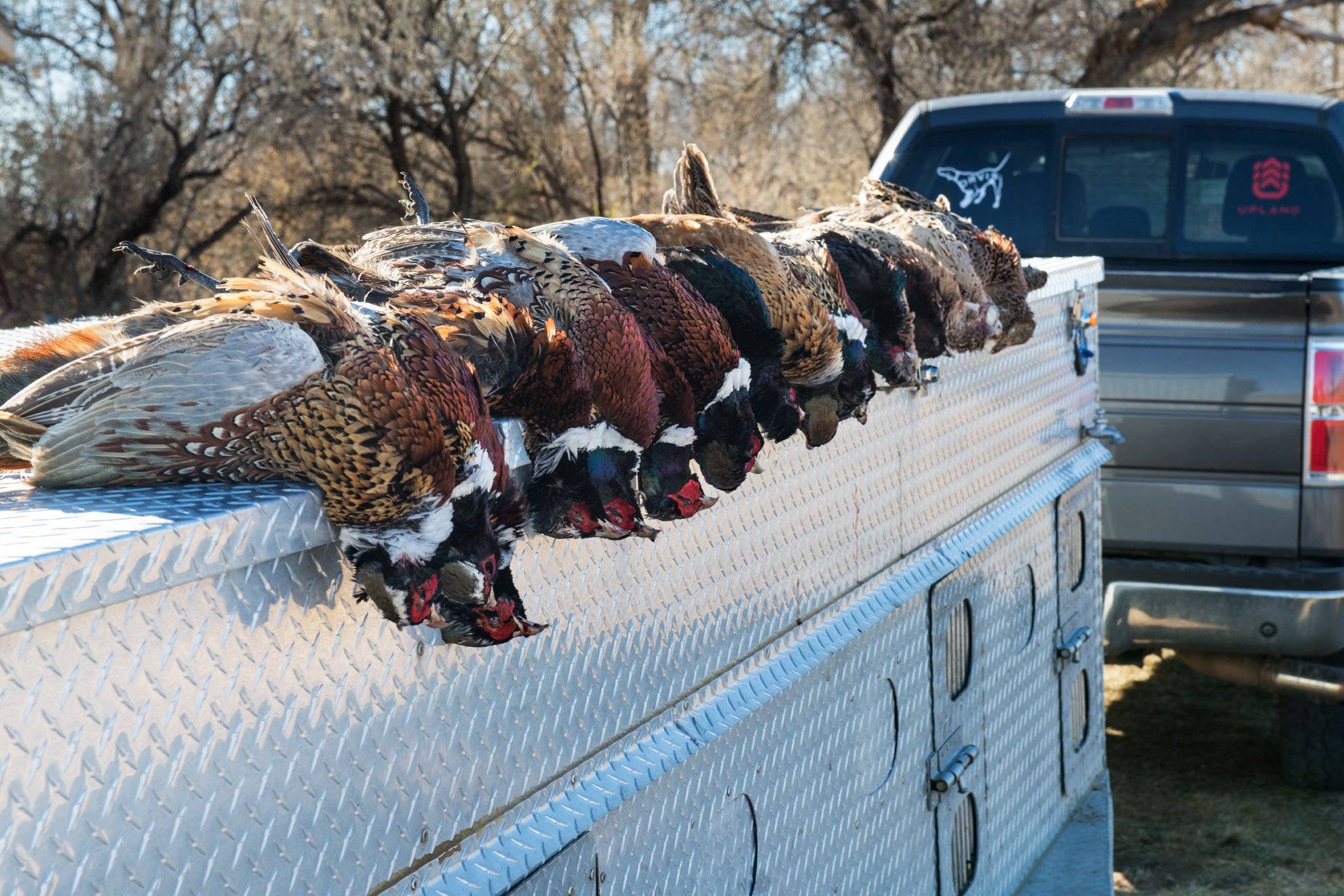 As the day progressed, we shot our limit of birds and headed in for a late lunch. We all had a great time and solidified our already strong friendships.