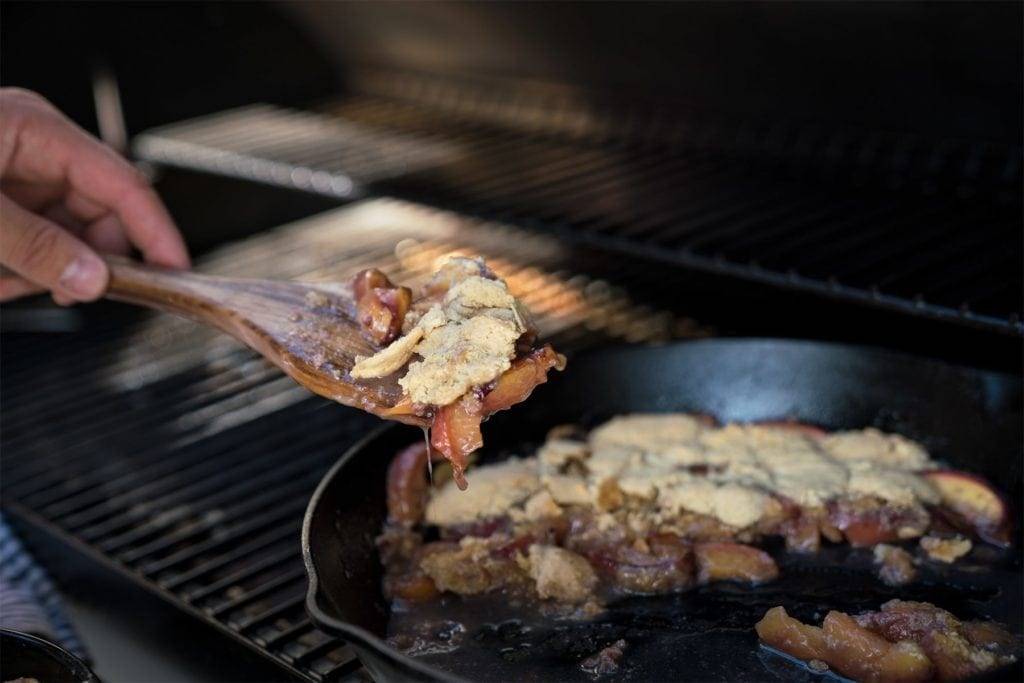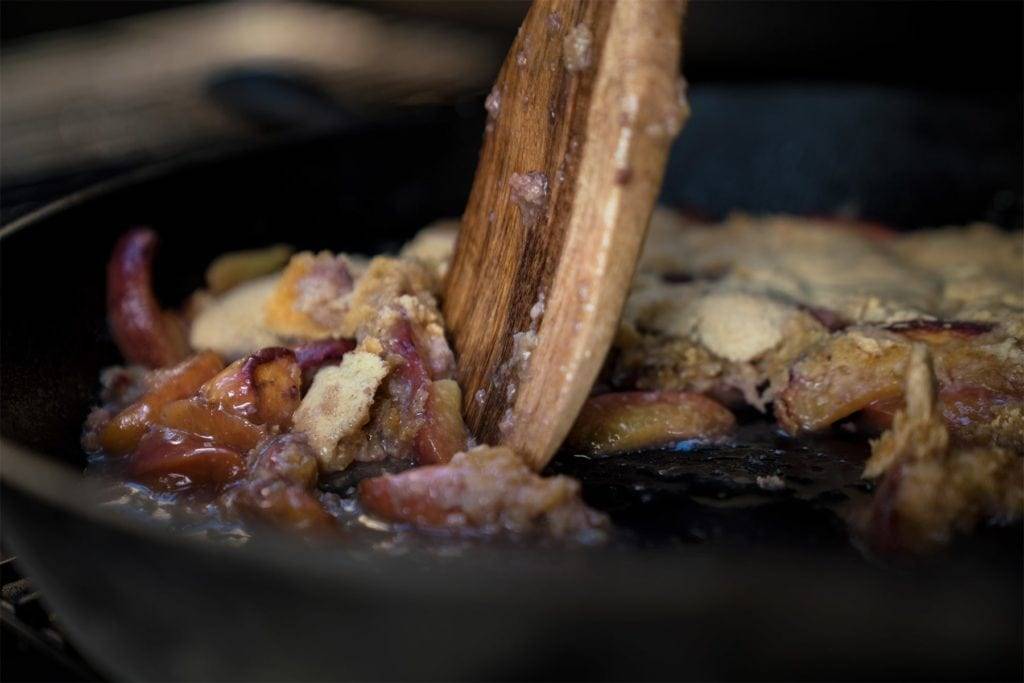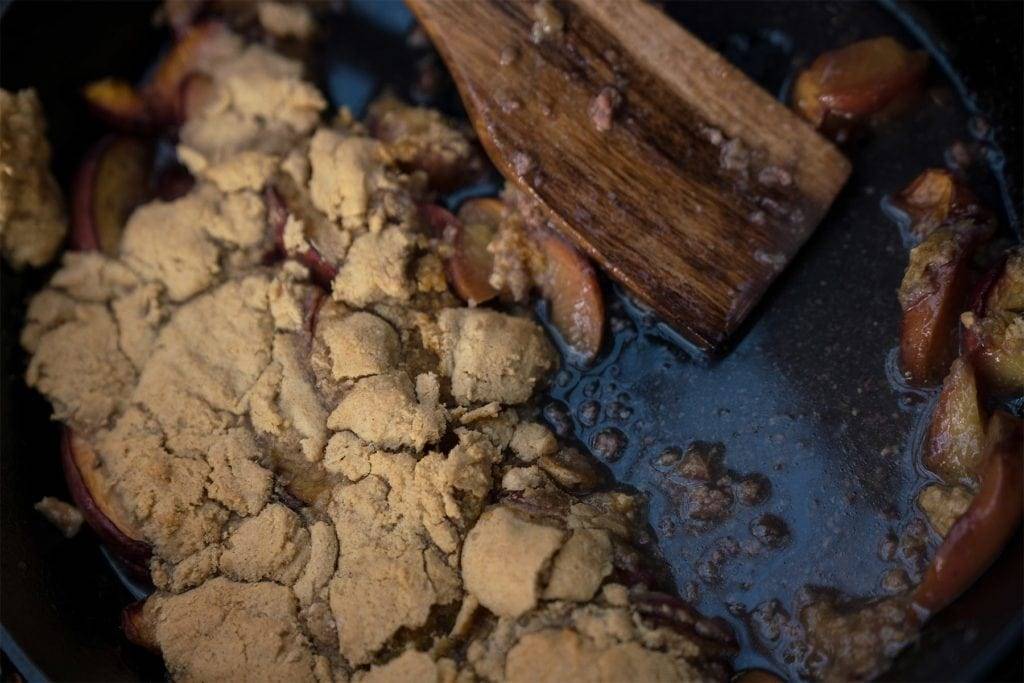 Nothing says Summer like warm Peach Cobbler under the stars. Put a healthy spin on your families secret recipe by mixing in our AMMO Whey Protein Meal Replacement. At only 140 calories per serving, AMMO is packed full of everything you need to take your recipe, and health, to the next level. Conquer More Cooking with AMMO.
2 TBSP

 

UNSALTED BUTTER, MELTED

3 LBS

 

PEACHES, SLICED

1/4 CUP

 

TRAEGER SMOKED SIMPLE SYRUP

2/3 CUP

 

AMMO

3/4 TSP

 

BAKING POWDER

PINCH CINNAMON

PINCH SALT

1/2 CUP

 

UNSALTED BUTTER, CUT INTO SMALL CUBES

1/2 CUP

 

WHITE SUGAR

1

 

EGG

1/2 TSP

 

VANILLA

1 TBSP

 

RAW SUGAR
When ready to cook, start Traeger according to grill instructions. Set the temperature to 350 degrees F and preheat, lid closed, for 10 to 15 minutes.
Coat the inside of a cast iron pan with 2 Tbsp melted butter.
In a medium bowl, toss peaches with Smoked Simple Syrup and place in the prepared cast iron pan.
In a small bowl mix together AMMO, baking powder, cinnamon and salt; set aside. In a separate bowl, cream the butter and 1/2 cup sugar. Add egg and vanilla extract.
Gradually fold in the AMMO mixture. Spoon batter on top of peaches and sprinkle the top with raw sugar.
Place the cast iron in the grill and bake for approximately 35 to 45 minutes. Enjoy!