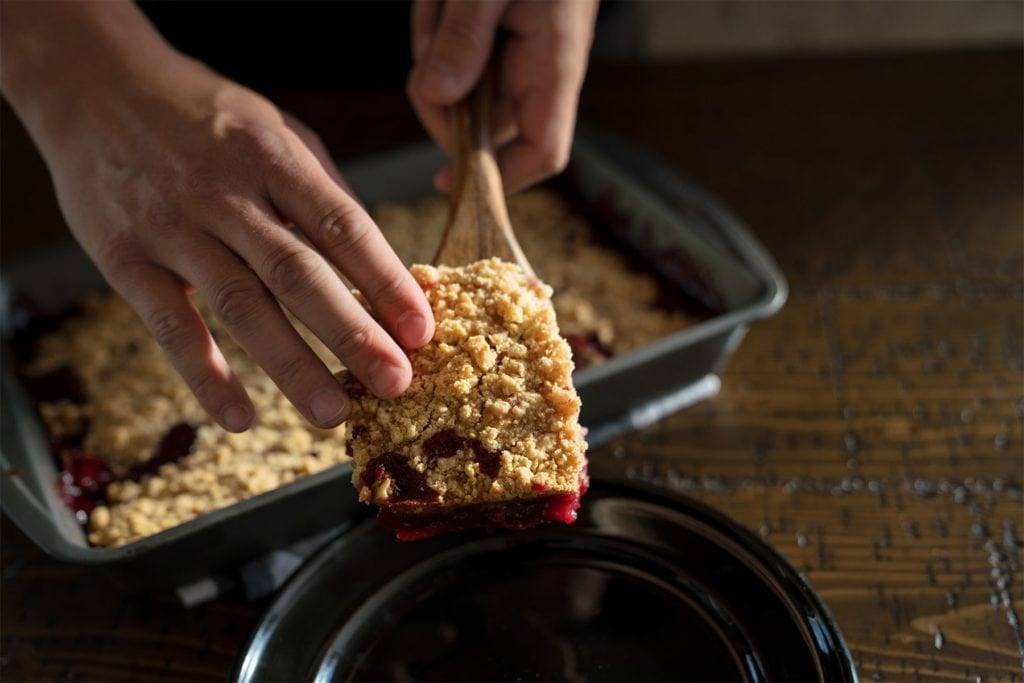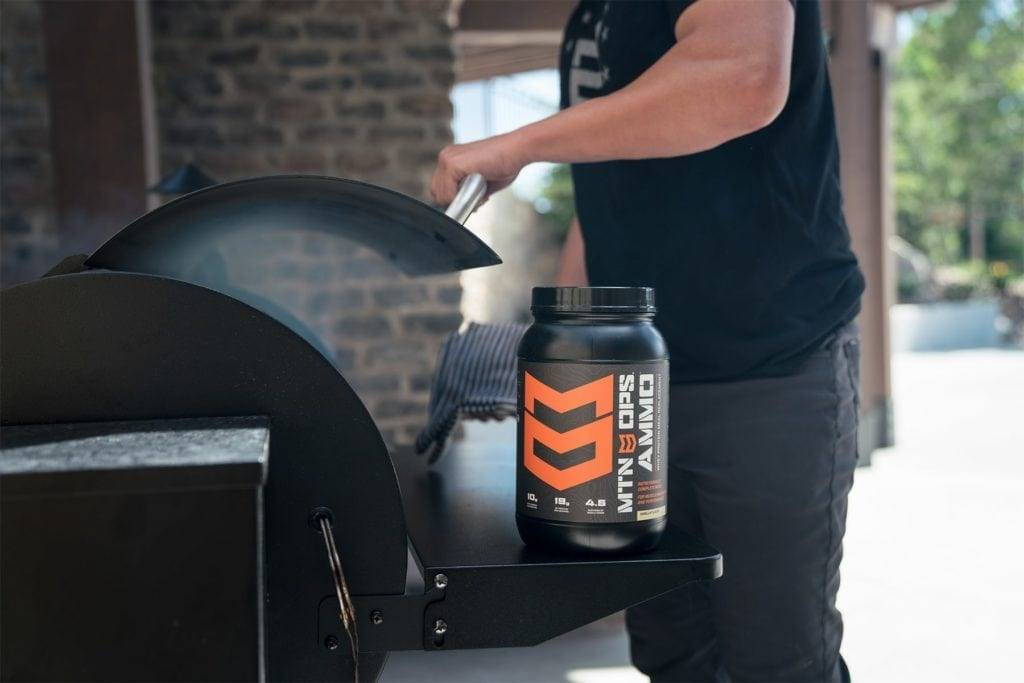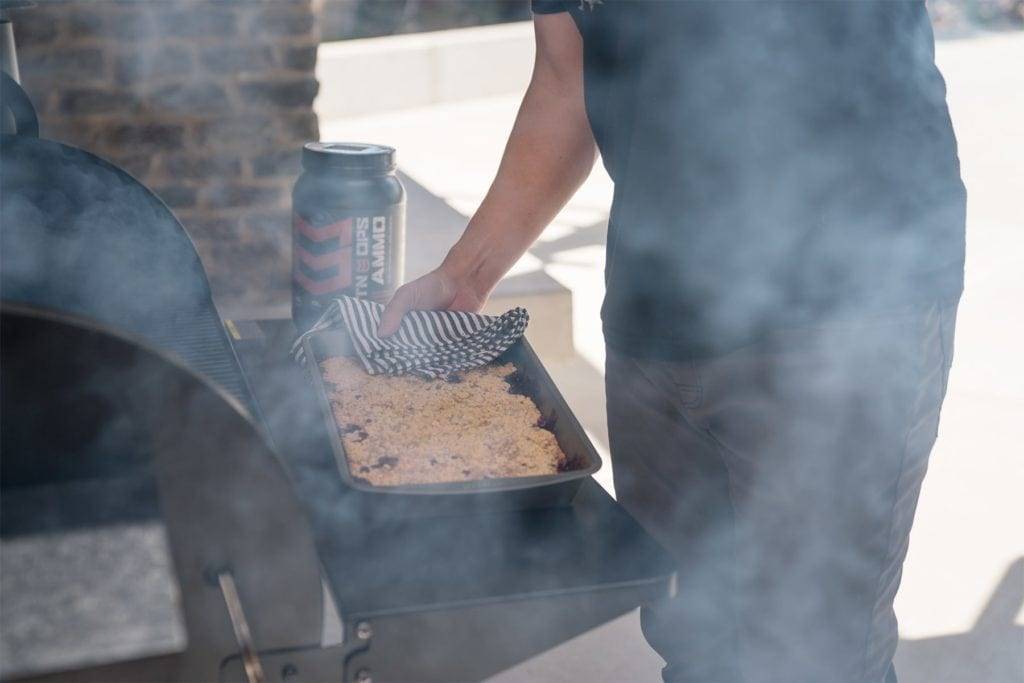 Add some wood-fired flavor to this classic dessert. Sweet, bubbly cherry filling is topped with a warm cobbler topping for the perfect ending to any meal.
5 CUPS

 

FRESH OR FROZEN CHERRIES, WHOLE, PITTED

1 CUP

 

SUGAR

FRESH LEMON JUICE

1 TSP

 

ZEST OF 1 LEMON

ZEST OF 1 ORANGE

3 TBSP

 

CORNSTARCH

1/4 TSP

 

SALT

1/2 TSP

 

VANILLA EXTRACT

1

 

EGG

1 TBSP

 

RAW SUGAR
1 1/2 CUPS

 

AMMO

3 TBSP

 

SUGAR

1 1/2 TSP

 

BAKING POWDER

1/2 TSP

 

KOSHER SALT

8 TBSP

 

CHILLED, UNSALTED BUTTER

1/2 CUP

 

SOUR CREAM

2 TBSP

 

RAW SUGAR
For the topping: In a medium bowl combine AMMO, sugar, baking powder and salt. Using a pastry cutter or two knives, cut in the cold butter until the mixture resembles peas and crushed up crackers.
Add in sour cream and mix gently until it just comes together (be careful not to overmix or over work the dough).
For the filling: Whisk together sugar, cornstarch, and salt. Stir in cherries, lemon juice, citrus zest, and vanilla and set aside.
Place cherry filling in a baking dish and spoon cobbler topping over the cherries. Sprinkle with turbinado sugar.
When ready to cook, start the Traeger according to grill instructions. Set the temperature to 350 degrees F and preheat, lid closed, for 10 to 15 minutes.
Place baking dish directly on the grill grate and bake 35-45 minutes or until cobbler topping is lightly browned and cobbler is bubbling. The liquid should have thickened to almost a syrup.
Serve with whipped cream. Enjoy!